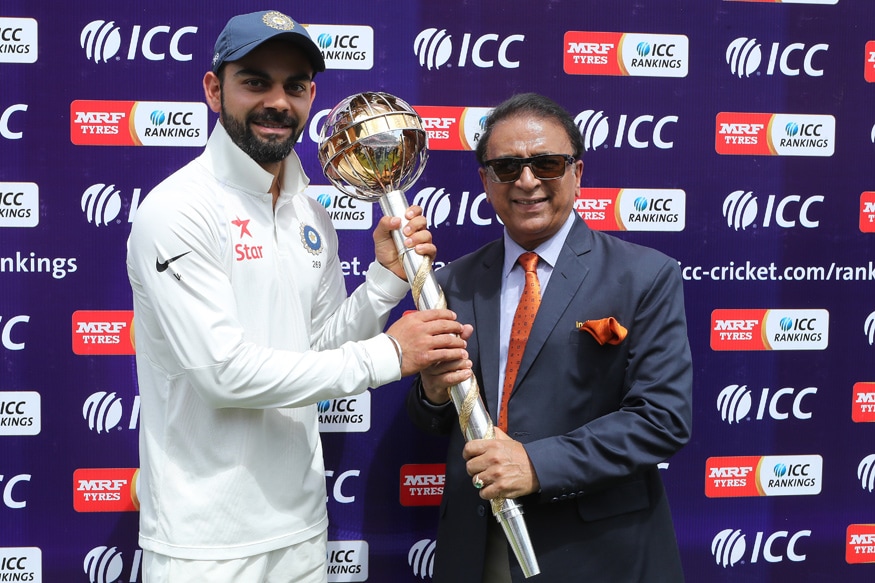 New Delhi: Star and Sony are expected to be the front-runners as six companies — Star India, Sony Pictures Network (SPN), Reliance Jio, Facebook, Google and Yupp TV — battle it out for media rights to broadcast India's home matches till March 2023. Interestingly, the Board of Control for Cricket in India (BCCI) is also preparing itself for its first ever e-auction on Tuesday in Mumbai. And while there have been talks that some of the office bearers are unhappy with e-auction and prefer the old 'sealed envelope' process, a senior official said that e-auction is the way forward if planned and strategized correctly. In fact, he said the e-auction process could have got the BCCI a better deal for the IPL media rights conducted in September 2017.
Speaking to CricketNext, the official further said that BCCI treasurer Anirudh Chaudhry has written to the Supreme Court-appointed Committee of Administrators that had the Indian Premier League media rights also been conducted through e-auction, it could have fetched a higher sum of money.
Star India won the IPL media rights for the next five years (2018-2022) for a whopping Rs 16,347.50 crore. Star's closest competition was Sony Pictures Network, but after calculation, the highest territorial combined bid was Rs 15,819.54 crore.
The letter from Chaudhry, a copy of which is with CricketNext, states: "If the media rights of the IPL had been tendered by way of an e-auction, it is entirely possible that it may have fetched a higher sum and there may be a case for a notional loss in the sale of those rights. However, there were reasons that were relied upon strongly to go in for the traditional process and had been backed by the Chairman CoA (Vinod Rai)."
In the e-auction process of BCCI media rights, the bid will be flashed on the screen without disclosing the bidder's name. The players — Star, Sony, Jio, Facebook, Google and Yupp TV — will then have 30 minutes to increase the bid with a minimum increase of Rs 25 crore.
For the 2018-19 season, the per-match value for the global TV and ROW Digital Rights is Rs 35 crore, Rs 8 crore for Indian sub-continent while Rs 43 crore will be the starting bid for the Global Consolidated Rights. For the 2019-2023 period, the per-match value package is Rs 33 crore, Rs 7 crore for Indian sub-continent and Rs 40 crore for the Global Consolidated Rights.
Star India and SPN, owned by Sony Corp, had both written to the BCCI CEO Rahul Johri, making their displeasure known as they are expected to pay the same amount for matches involving India and non-India matches. Star in its letter, in possession of CricketNext, had written: "The average viewership on Indian matches is significantly higher than on non-India matches (as surveyed during the Asia Cup in 2016). Even an India match with a non-Test playing nation generates more viewership than two major Test nations playing each other. The bidder is expected to attribute the same per match value to any such match, without any realistic possibility of recovering such value. Paying same per match value for India matches and non-India matches is not commercially viable. We request the BCCI and CoA to reconsider their position."
Sony has echoed the same sentiments: "These last minute changes on the bid documentation and the online bid is making it difficult for us to prepare for the bid on 3rd April. As you know, there are a lot of calculations and modelling that goes into a bid preparation and these last minute changes create so much uncertainty. One issue that is particularly of concern is regarding tri-series in India organized by the BCCI. The clarification says all matches will be valued the same. This means an India-Afghanistan-Bangladesh or an India-Bangladesh-Zimbabwe will be valued equally with an India-Australia-South Africa. This quite frankly is illogical. Advertisers and even the viewing public do not value these matches equally and for the BCCI to consider all of them as having the same value does injustice to bidders. We would earnest request BCCI to reconsider."
But the board made it clear to the bidders that the payment per match would remain the same irrespective of whether it is an India match or a non-India match.