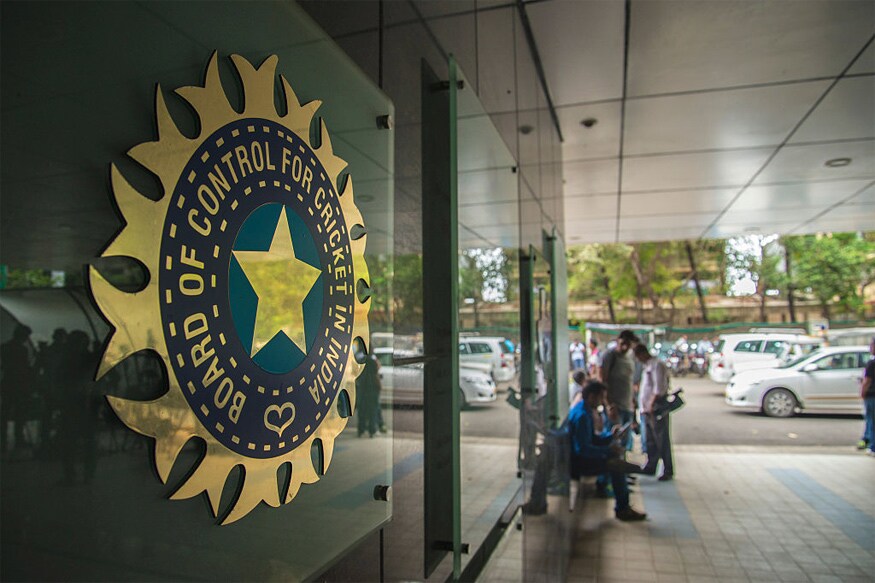 New Delhi: The Board of Control for Cricket in India members were set to meet in the Capital on Tuesday to discuss the recommendations of the 7-member committee formed to study the Lodha panel reforms. But the Special General Meeting has had to be called off as the members were sent a notice about the meeting only on Saturday. According to the BCCI constitution, a meeting can take place only after 10 days of the notice being circulated among the members.
Speaking to CricketNext, a senior BCCI official said that the secretary's mail informing the members of a meeting was sent only on Saturday and having the meeting on Tuesday could amount to disobeying of the constitution and legal action can be taken if the matter is take to the registrar.
"See, the mail from acting secretary Amitabh Choudhary came to the members only on Saturday at 8:40pm in the evening. In fact, some of the members hadn't even seen the mail till Monday morning. And to be fair, the constitution clearly states that a meeting can be held only 10 days after sending notice for the same. Nobody wants to flout the rules," he informed.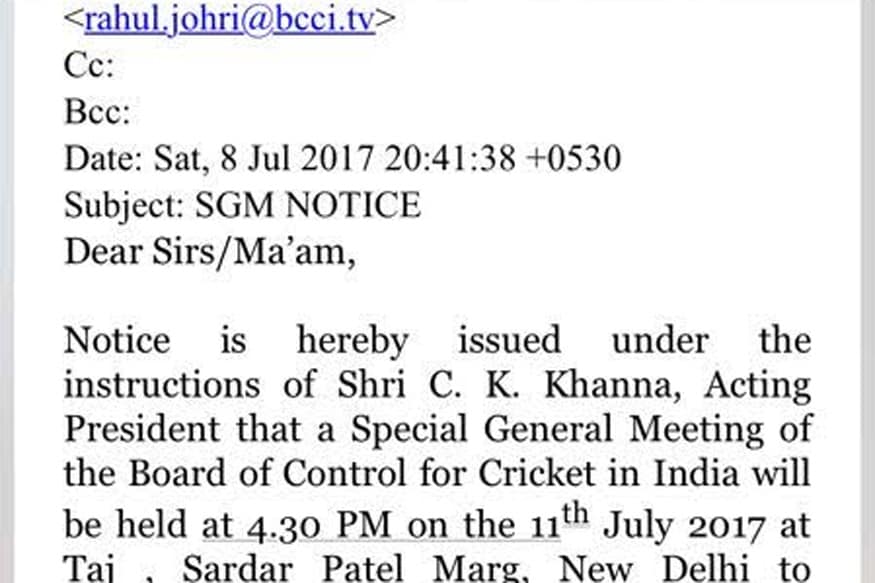 Asked about the future plan of action, the official said: "The acting president (CK Khanna) has already informed those concerned to cancel the meeting and call for a fresh meeting abiding by the rules of the constitution."
The meeting held importance as the suggestions of the committee appointed to read into the Lodha panel's reforms were set to be discussed and approved before presenting them to the Supreme Court on July 14. But that will not be possible anymore.
The 7-member BCCI panel to look into the Lodha committee reforms met on Saturday and they had agreed to accept the 70-year age cap rule, but with a rider. According to the decision taken in the meeting, it was stated that no BCCI office-bearer can be over 70 years, but those over 70 would not be stopped from being a part of any committee or the state bodies.
The BCCI was also expected to ask the Supreme Court to reconsider the 'one state one vote' clause, but the BCCI would definitely abide by the suggestion that North East gets the required representation in the board.
The committee also came to a conclusion as regards to the 'cooling off' clause. The committee felt that it is best to have one 9-year long tenure rather than any break-ups.