'BCCI should probe Kambli's fixing claims'
Sports Minister Ajay Maken wants BCCI to investigate the fixing claims made by Vinod Kambli.
Updated: November 19, 2011, 2:34 PM IST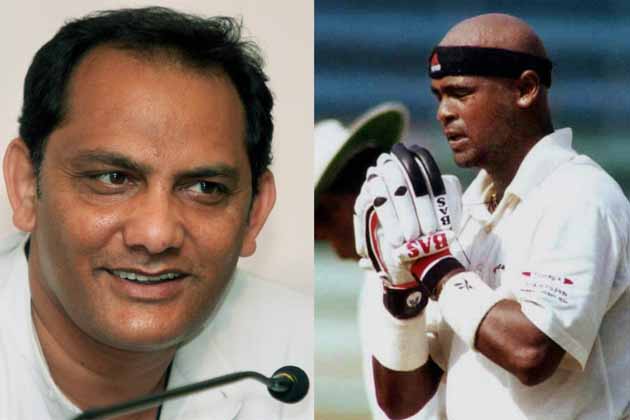 New Delhi: Sports Minister Ajay Maken wants the match-fixing claims made by former cricketer Vinod Kambli investigated by the BCCI and says his Ministry might step in if the Cricket Board doesn't order a probe.
Kambli has created quite a flutter by claiming that something was "amiss" in India's loss in the 1996 World Cup semifinal against Sri Lanka and Maken said the claim should be investigated for all its worth.
"When a player of the team has made a charge, it should be thoroughly investigated. People of the country have the right to know what exactly happened. Whether the accusations made by the player are true or false, the people have the right to know," Maken said on the sidelines of a function here.
"So, it should be properly investigated and if something wrong has happened then the culprits should be punished," he said.
The Minister said if the BCCI doesn't act, the sports ministry might conduct an inquiry of its own.
"We will see. As you know, the BCCI has not come to the Sports Ministry for any recognition so far but I would want, whatever agency is there, BCCI should order a probe into it.
"If the BCCI doesn't conduct a probe, we will look at it," he said.
Maken said he was pained by the claims made by Kambli and said if true, it would be extremely unfortunate for the game of cricket.
"Not only as a minister but also as a sports lover, I felt sad to hear that because I saw the match after cancelling a lot of my appointments, so I think it is extremely unfortunate," Maken said.
"It should be investigated properly. I think we should go to the roots of it so that we can know what is the truth.
"Cricket lovers have the right to know because the World Cup semifinal must have been seen by everyone all over the country and if match-fixing has happened then it is extremely unfortunate," he added.
Maken also stressed on the importance of having a law against betting in sports.
"We will have a look over it and see if it (anti-corruption law) has to be done by the sports ministry or the home ministry. We will have it examined," he said.
"I think it is high time, we have a law against betting as far as sports is concerned in our country."
Maken reiterated that all federations should come under the ambit of the RTI.
"I have always mentioned and believed that all federations should come under the RTI and the BCCI should also come under its ambit as cricket is also a sport and looking at these incidents my belief has become all the more strong that these federations should definitely come under RTI," he said.
---
---
Team Rankings
Rank
Team
Points
Rating
1
Australia
3028
116
2
New Zealand
2406
115
3
India
3085
114
4
England
4326
106
5
Sri Lanka
2454
91
FULL Ranking
Rank
Team
Points
Rating
1
England
5405
123
2
India
5819
119
3
New Zealand
3716
116
4
Australia
3941
109
5
South Africa
3345
108
FULL Ranking
Rank
Team
Points
Rating
1
Australia
6047
275
2
England
5959
271
3
India
9319
266
4
Pakistan
6009
261
5
South Africa
4380
258
FULL Ranking