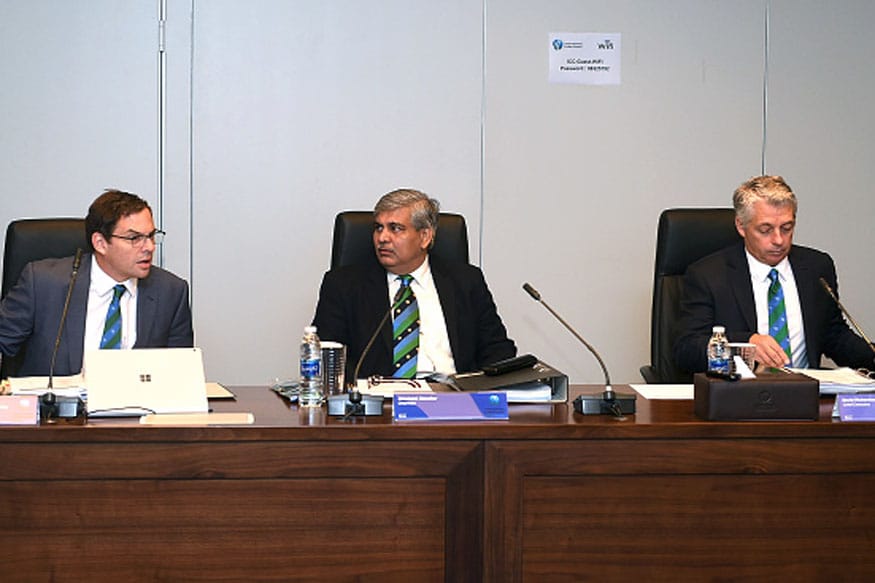 New Delhi: The International Cricket Council (ICC) has announced its new revised financial model for the next eight years and it clearly shows that the share of Board of Control for Cricket in India (BCCI) has been cut down drastically from what it used to be earlier.

"Based on current forecasted revenues and costs, BCCI will receive $293m across the eight year cycle, ECB $143m, Zimbabwe Cricket $94m and the remaining seven Full Members $132m each. Associate Members will receive funding of $280m. This model was passed 13 votes to one," the ICC said in a statement.


This means that BCCI will still earn more that previous 'Big Three' rivals England and Wales Cricket Board (ECB) and Cricket Australia (CA). BCCI's USD 293 million is still USD 150 million more than ECB and USD 161 million more than that of CA's share in the new financial model.


However, in the earlier revenue model, BCCI used to get USD 579 million from the ICC, which takes a hit of USD 286 million in the new model passed by the world cricket body.

Earlier, ICC's first independent chairman Shashank Manohar had made it clear that a change will surely take place in the financial structure and that is not debatable, after getting resistance from the BCCI.

Also Read: BCCI Loses Revenue Battle As ICC Chairman Manohar Has Last Laugh

The BCCI were opposing changes on two counts — ICC's Governance model, which required a change in its constitution with review of full membership, and a two-tier Test structure.

"Yes, the voting is over. It was 8-2 in favour of revamped revenue model and 9-1 in favour of constitutional changes," a senior BCCI functionary present in Dubai said on Wednesday.


"The BCCI has voted against both as we had, in principle, maintained that all these changes are completely unacceptable for us. At this point, we can only say that all options are open for us. We would have to go back to our SGM and apprise the members of the situation," he added.


Asked about whether India will now withdraw from the Champions Trophy, the official said, "All options are open. They have basically disrespected the Members' Participation Agreement that was earlier signed.

"As of now the joint secretary will go back and an emergent SGM will be called. He will then apprise the General Body about the developments and an appropriate decision will be taken."

It is also a sort of embarrassment for the Committee of Administrators (COA) as it was dealing with a lot of member nations and was extremely confident of pulling it in India's favour.






First Published: April 27, 2017, 12:08 PM IST