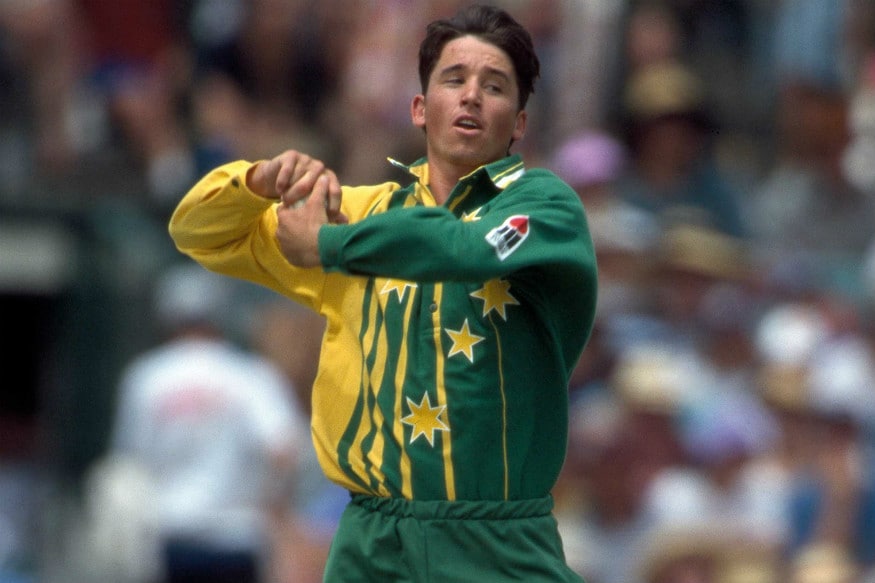 Days after it was revealed that former Australian spinner Gavin Robertson was diagnosed with primary brain cancer and was to start treatment for removing the tumour, he has spoken about how overwhelming an experience it has been for him.
"It has been an emotional roller coaster, consuming each and every minute of my day, and now I am ready and able to meet this challenge that confronts me," said Robertson.
"My family and I have been overwhelmed by the incredible show of love and support from so many friends and well-wishers over the past week. Thank you again for your positive messages sending me best wishes. It reminds me how fortunate I am to have made so many enduring and genuine friendships over the past 50 years.
"I really appreciate your support, and just can't answer all these messages right now, and kindly request that we have some privacy in the first phase of the battle ahead," he said.
Robertson was the 375th player to represent Australia in Tests, making his debut against India in Chennai in 1998. He also played 13 ODIs for Australia between 1994 and 1998.
Robertson's Test captain Mark Taylor also lauded Robertson's fighting spirit. "The first thing that comes to mind is him being a very vibrant person. He brought that to NSW and Australian cricket. Always chin up, with a smile on his face, enjoying life; as a cricketer and as a person," Taylor told Wide World of Sports.
"He really was a fine bowler. He had the ideal build for an off-spin bowler: tallish, high action, gave it a rip and could drift the ball. That's what made him such a useful bowler for NSW and Australia.
"Robbo was always finding things for us to do, whether it was card nights or gambling nights; social events that got the team together to ward off any potential boredom that comes with being on tour all the time. That's the sort of character he is," Taylor said.
Robertson, who turned 53 on Tuesday, was rushed into surgery on May 13 after receiving a call from a brain surgeon based out of Sydney who he had earlier consulted.
"The similar journeys of so many people have already inspired me, and I have never shied away from a challenge, so this one I will meet with all my will power, determination and inner strength," Robertson said.