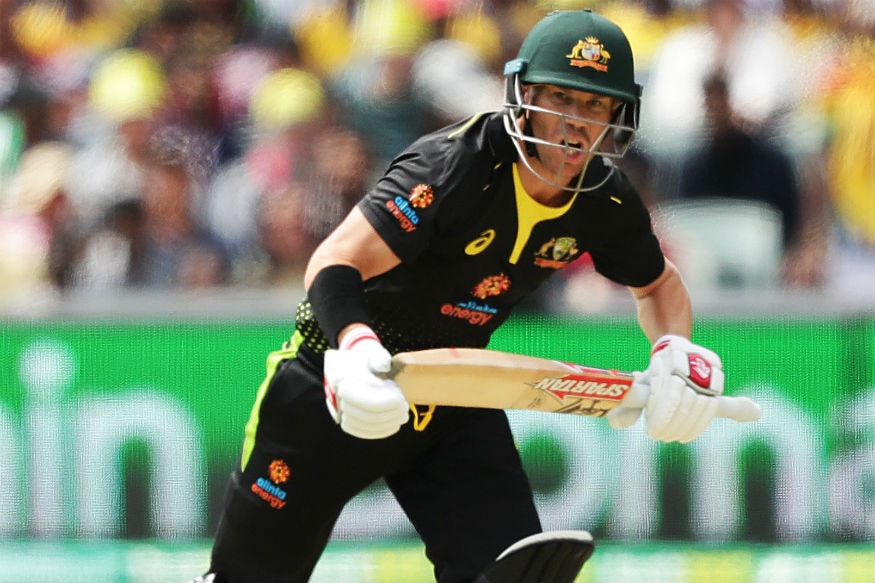 David Warner scored his maiden T20I century against Sri Lanka on Sunday in Adelaide and had captain Aaron Finch for company as they provided the Australian team a flying start.
Warner believes this should be the way forward for Australia, who are looking to win their first T20 World Cup title later next year when they host the showpiece event.
"We ought to come out and try to be positive with the bat. I think the way forward is exactly that, where we try and set the tone at the top, and then Maxi [Maxwell] coming in and doing what he does," said Warner.
"For once, the plan actually came off. That was, all in all, a great batting performance, and obviously, the bowlers finished it off there."
Aaron Finch and Warner began in brutal fashion after being put in to bat by Lasith Malinga. They racked up 112 runs in the first ten overs, with both batsmen reaching their half-centuries in 31 or fewer balls.
Australia eventually posted a massive 233/2 and restricted Sri Lanka to 99/9 to register a whopping 134-run win.
For Warner, his century was even more important because he was making his first international appearance in one and a half years and he loved every bit of the support he received.
"It's always fantastic to get that. You sit back and watch on TV, when you watch highlights of other people's packages and stuff, and you forget how much it actually drives you when you're out there.
"We absolutely love the peoples' support, love the Australian crowd coming out and supporting us, and we always try and put on a show for them.
"They don't realise how much of an impact it has for us players when we're out there. When you've got that support behind a team, or you've got that support yourself, it's a massive boost in confidence for us and for the other people who are out there playing."
The second T20I takes place at The Gabba on Wednesday, 30 October.​