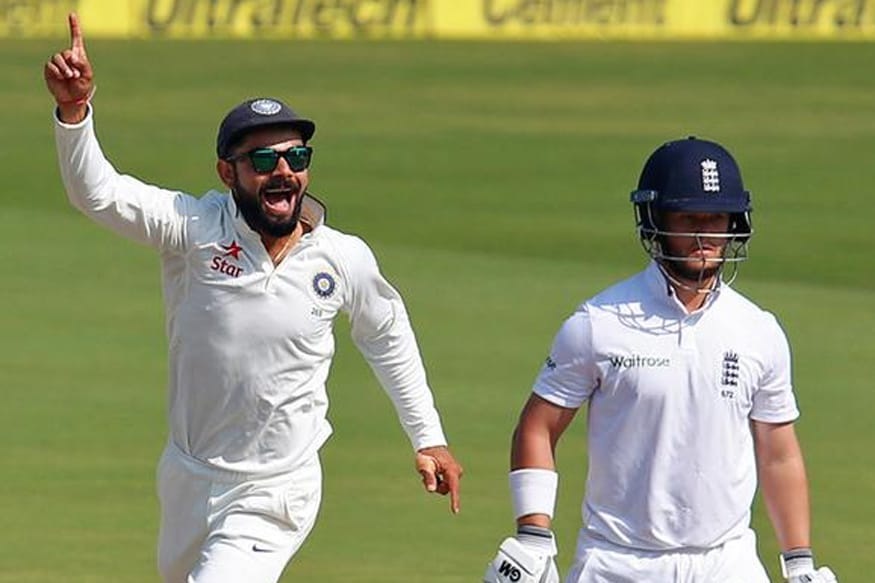 England Lions cricketer Ben Duckett has been suspended from playing in the remainder of the team's training camp in Australia and warned about his conduct after a bar incident last week, the England and Wales Cricket Board (ECB) said on Sunday.
England's Ashes tour was plunged into crisis after batsman Duckett was suspended for pouring a drink on a senior England player reported to be paceman James Anderson after an argument in a Perth bar late on Thursday.
The 23-year-old Duckett, who was stood down from an Ashes tour game, was also fined the "maximum allowable amount" for a Lions player. He will remain with the team and return to England at the end of the camp on Dec. 17, ECB said on their website (www.ecb.co.uk).
Earlier, all-rounder Moeen Ali said England's cricketers must improve their off-field behaviour or risk turning a younger generation of players away from the game.
"As professionals - with the young kids watching and hearing all the news, it's very important we are on our best behaviour," Moeen, who does not drink, told a news conference on Sunday.
"It's important we inspire the younger generation to take up the game. These kind of things possibly can turn them away and that's not what we want. A lot of the families are here now, it's important we focus on the game."
The behaviour of England players has come under scrutiny after all-rounder Ben Stokes was left out of the tour after he and team mate Alex Hales were arrested following an incident outside a Bristol nightclub in September.
Australia batsman Cameron Bancroft said England wicketkeeper Jonny Bairstow had given him a friendly headbutt in a Perth bar before the series but both men played down the row.
England coach Trevor Bayliss described Duckett's actions as "not acceptable" on Saturday and expressed his frustration at having to constantly explain the off-field behaviour of his players to the media.
"Trevor Bayliss, Andrew Strauss and all the guys who get most of the flak for it... you feel for them," Moeen added. "We're all grown men and we should know how to behave.
"Through county cricket all the way up to international cricket, the individual needs to be responsible. Off-field behaviour needs to improve and we all know that."
The third Ashes test starts on Thursday in Perth with England down 2-0 and hoping to avoid another humiliating whitewash.