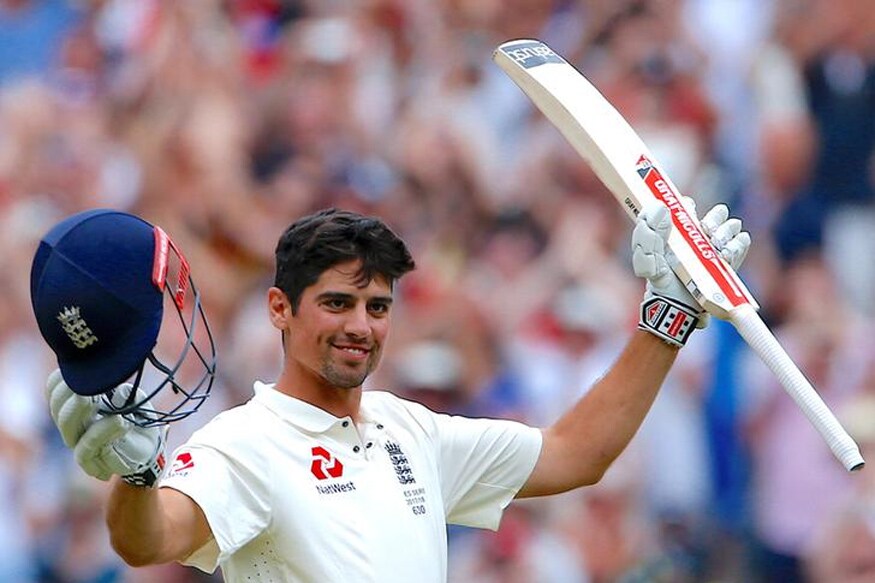 New Delhi: He might not be a part of the English team as they ply their trade Down Under in the Ashes, but troubled all-rounder Ben Stokes is keeping a close eye on the proceedings and was one of the first players to praise former skipper Alastair Cook on scoring a fine double century in the Boxing Day Test on Thursday. Interestingly, Cook is the first English batsman to have two double hundred against Australia in Australia after 1960.
Taking to Twitter, Stokes wrote: "Your my favourite player Alastair Cook 😍😍"
Your my favourite player Alastair Cook 😍😍

— Ben Stokes (@benstokes38) December 28, 2017
Cook hit a double hundred to defy Australian attempts to wrap up England's first innings in the fourth Ashes in Melbourne on Thursday.
The stoic opening left-hander reached 200 late on the third day, rebounding from a lean scoring series in the opening three Tests.
It was Cook's fifth double hundred in 151 Tests with his highest score of 294 coming against India in Birmingham in 2011.
Steve Smith, who dropped Cook on 66 in the slips on Wednesday, put down the former England skipper for the second time in a sharp right-handed chance at square leg off Pat Cummins to continue his misery.
Smith was reported to be suffering from a stomach complaint, similar to one that inflicted Cummins on Wednesday, and which took the skipper briefly from the field early in the day.
But it was all about Cook as he scored 150 or more for the 11th time in Tests to climb to the seventh-highest run scorer in Tests behind Sachin Tendulkar.