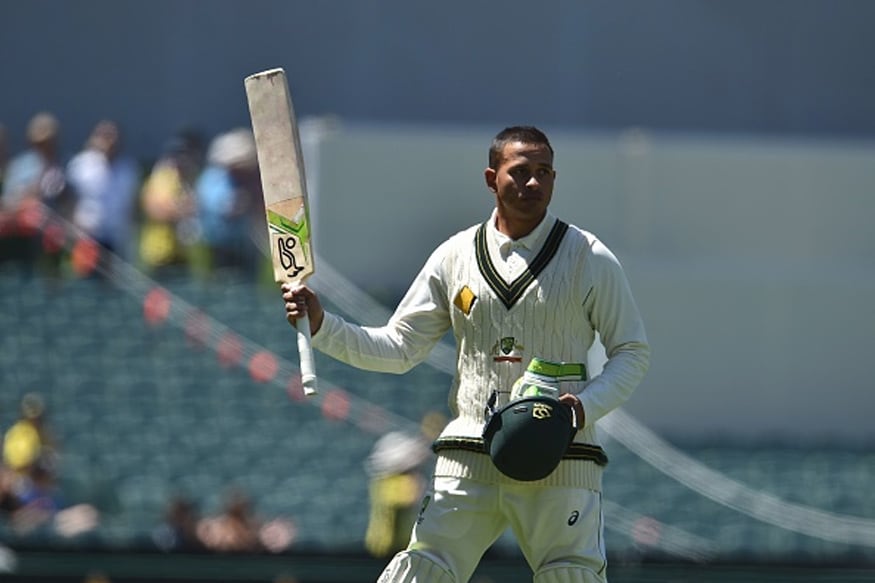 Former Australian captain Ricky Ponting feels Usman Khawaja will need some support from the team management to overcome his struggles in Asia. In the absence of banned Steven Smith and David Warner, Khawaja will have to play with more responsibility when Australia travel to United Arab Emirates (UAE) for two Tests against Pakistan.
The 31-year-old has a tremendous record on home soil, averaging nearly 60 with the bat in Tests in Australia. But Khawaja has failed to do the same in Asian conditions where tracks are more favourable to the spinners. The left-hander has only managed 117 runs at 14.62 in nine Test innings in subcontinent. However, in the recently concluded Australia A tour of India, Khawaja had scores of 124 and 40 in the only four-day game he featured in.
Ponting said he too found it extremely difficult to get going in Asia at the early part of his career, and tipped Khawaja to find his feet in UAE. "There's been lots of different discussions over the last couple of years about Khawaja and how to get the get the best out of him," Ponting told cricket.com.au. "(People wonder), 'is he an Australian Test match player only? Do we just not pick him on the subcontinent?'"
"I just think you've got to keep picking him – with Warner and those guys out, he's clearly our best batsman by a street. The more he can play in those conditions, the more he'll start to work it out.
"It's difficult. I was a bit the same; the first few tours I had to India, I struggled. But the more I played, the more I learned about how I was going to survive and how I was going to cope. The last couple of tours I had there were some of the best I ever had.
"Someone like Uzzie, he's been in and out, he's played the start of a series over there and got dropped but then been picked as soon as he's got back to Australia. I just think he's had a lot of uncertainty about where he's at. I was even a bit surprised that they didn't play him in this last game in India (during the Australia A series). He was over there in India, he'd done well and then they don't play him. He's a class player, no doubt about that. The more secure he can probably feel in his own mind, we'll see him get better and better."
Australia have picked three frontline spinners for UAE - Nathan Lyon, Jon Holland and Ashton Agar. While Lyon will be the first choice spinner, Ponting said it's a "no brainer" for him to play Holland ahead of Agar, not just in UAE but in every condition which demands two spinners.
"It's a no-brainer to me - Jon Holland without thinking twice," said Ponting of Holland, who hasn't played for Australia since his Test debut in Sri Lanka in 2016. "He has been Australia's second best spinner for some time – whenever he plays for Victoria, he takes wicket after wicket. He's a quality bowler.
"He let himself down a little during those two Test matches he played for Australia in Sri Lanka a couple of years ago. He probably didn't bowl as well as he could have. But coming off all the wickets he took in that four-day game in India, he's in good form.
"He's improved his fielding a lot as well and I believe he's lost a lot of weight going through this pre-season going into India. If he gets a crack at it now, he's someone who could potentially play for Australia over the next few years in the right conditions."
Australia have not won a Test series in Asia in last seven years but Ponting was optimistic. "Pakistan have done a very good job over the years," he said. "No matter who they've played they've been very competitive.
"I'm sure Australia can do a good job whatever team they pick. We have got enough depth around Australian cricket. We're still able to put out very competitive international teams.
"It's going to be a different-looking team with Smith, Warner, Cummins and Hazelwood not being there but I still think we'll be very competitive over there and win the series. Australia have got to learn from what they've done over there in the past, but I'm confident they can do well."