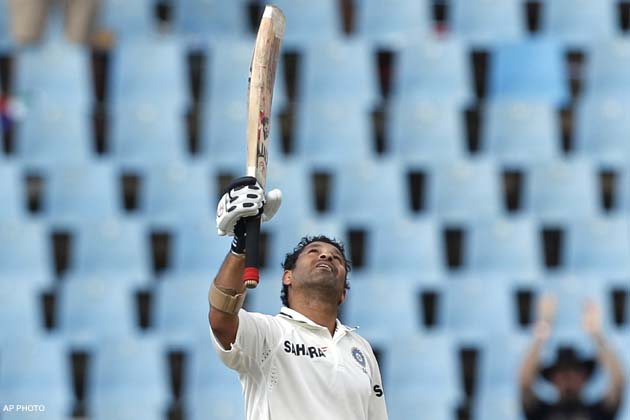 Sydney: Indian cricketing superstar Sachin Tendulkar is favoured to bring up his 100th international century in the first Test against Australia in Melbourne, according to one Australian bookmaker.
Online bookmaker sportsbet.com.au has installed the Boxing Day Test as the most likely venue for the historic milestone at odds of 9/4.
Poised on 99 international tons across Test and one-day matches, Tendulkar retired on 92 in the tourists' final day of a two-day tour match against the Chairman's XI in Canberra last week.
"He is in good form with a 90-odd against the Chairman's XI already under his belt since arriving in Australia and he's a very good chance to achieve the phenomenal milestone during the Boxing Day Test," the firm's Ben Hawes said.
"And if not, he can take some respite from the fact that the next game is at the SCG where he has pummelled Australia on several occasions."