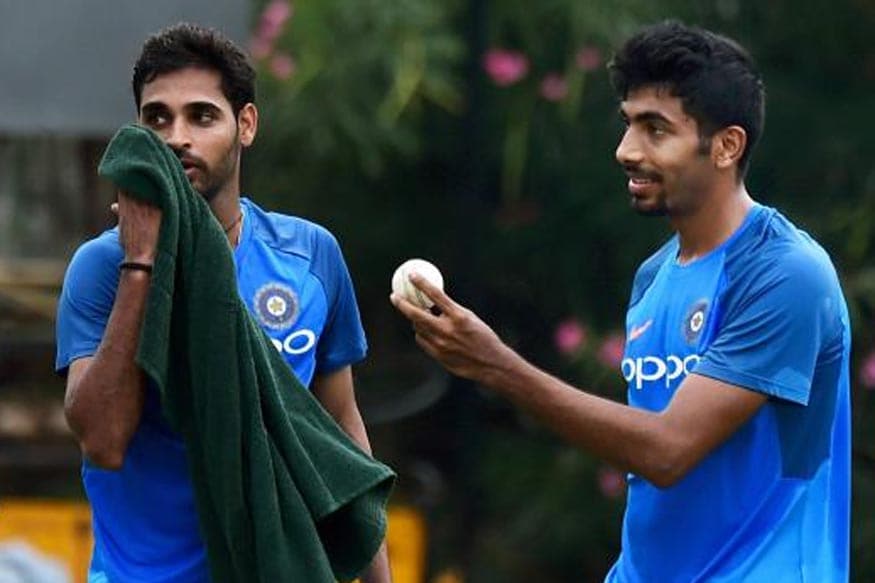 New Delhi: In the ongoing India-New Zealand bilateral series, on Wednesday, India came out tops as they beat the Kiwis by six wickets. Though Shikhar Dhawan and Dinesh Karthik scored fifties in India's chase, it was the fast bowlers—Jasprit Bumrah and Bhuvneshvar Kumar—who were the chief architects of the victory.

The duo picked up five wickets together that broke the back of New Zealand's batting-order. Bhuvneshvar starred with his newly developed knuckle balls, while Bumrah caused trouble in the death overs by his yorkers and slower-ones. In a post-match interview for BCCI.tv, the duo can be seen crediting the IPL, for developing these deliveries.

Bhuvi developed the knuckle ball, that just takes away all the pace from the ball, without any change in the action, to which the New Zealanders succumbed. Much to Bhuvi's surprise, he did not think it would be this successful in the T20s.


WATCH - Bowling blueprints with @Jaspritbumrah93 and @BhuviOfficial - by @RajalArora https://t.co/nQvS7GMPaw #INDvNZ pic.twitter.com/LPhGzQcBaP

— BCCI (@BCCI) October 26, 2017




"I developed this ball during the IPL keeping in mind that the ball doesn't swing much in India. There aren't many fielders in the catching position. So that's how this ball came up. But having said that, I did not think that it would work in ODIs and T20s.

Similar was the case with India's latest pace sensation, Bumrah. The 23-year-old too developed his highly-effective slower one during the IPL, and said,"Even I practiced the slower-one during the IPL. You need to have more than one trick up your sleeve. I have been using it for quite sometime now, and will keep using it in matches to come.

Bumrah added,"I like to have clarity in the death overs. Basically I like to keep things simple, and that probably works," he concluded.

First Published: October 26, 2017, 4:04 PM IST