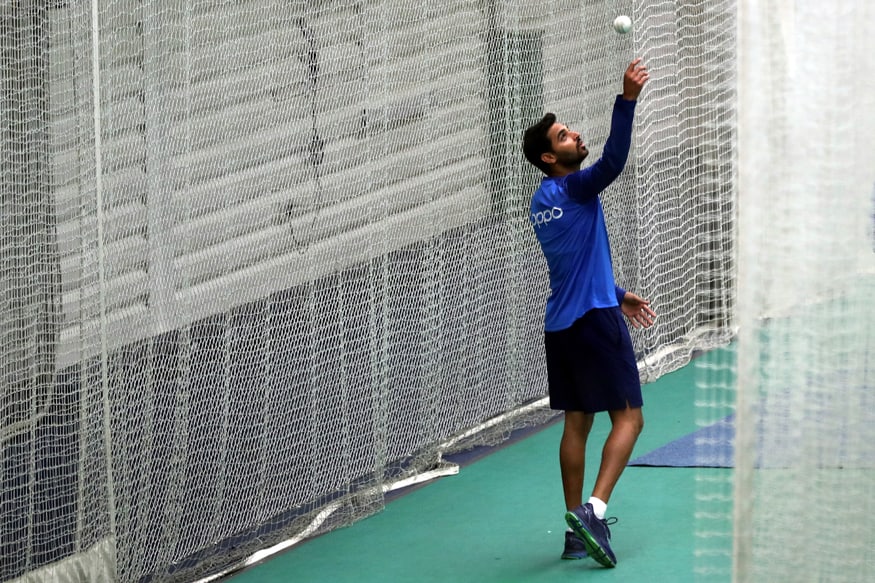 India fast bowler Bhuvneshwar Kumar has been detected with sports hernia and the 29-year-old is all set to miss the ODI series against the West Indies and next year's tour to New Zealand.
According to a report in the Times of India, some more details about the nature of injury and how it went undetected, have emerged.
The bowler was made to go through three different scans at a private hospital in Bangalore, while recovering at the NCA, but the injury went undetected. Despite being in severe pain, he was declared fit for play.
"It took the physiotherapist of the Indian team no time to come up with the correct diagnosis. He is in such bad shape right now that forget four overs, he can't even bowl one. How could a player who is clearly not in shape to be on the field, and who requires surgery, be rushed into the team?"
The BCCI is in possession of all the medical records of Bhuvneshwar and the matter could be discussed with board's president Sourav Ganguly and NCA director Rahul Dravid.
The report further states that the bowler was made to go through different scans at YOS Healthcare, a private sports medicine clinic in Bangalore.
"Credit has to go to the team support staff that helped detect this in no time. Bhuvi could play a vital role in India's T20 campaign. Thankfully there is time for him to recover fully and get some matches under the belt during the IPL," sources added.
The entire process has left Bhuvneshwar miffed, and people close to the bowler reveal that he would never depend on the NCA. In fact he has conveyed the same to team management.
"You have to look at it from his point of view. He is terrified. Imagine, had he continued playing. At some point, there'd have been a complete breakdown. We sincerely hope the president and the secretary will get to the bottom of this matter," sources said.