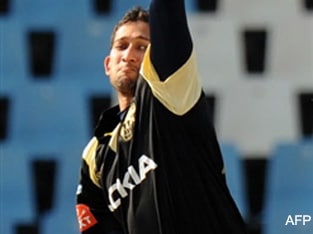 New Delhi: Indian fast bowler Ajit Agarkar and former Australian pacer Andy Bichel, who is now a bowling coach with Kolkata Knight Riders, allegedly got into a fracas leading to a racial slur.
Former India cricketer Ajay Jadeja during a chat show on a news channel revealed that Knight Riders' Indian players are being ill-treated by foreign coaching staff.
Jadeja revealed how an Indian player was asked to come off while fielding and when asked why he was called back, one of the assistant coaches said: "You Indian, you do as you're told."
"The player and coach involved are said to be Agarkar and Andy Bichel," the news channel reported on Tuesday.
The alleged incident happened 15 days ago and team owner Shah Rukh Khan had to intervene to resolve the issue.
Jadeja claimed he had the information from players in the team and said the Knight Riders were no more than a divided house.
Bottom placed Knight Riders have been dealing with controversies before the start of the tournament when coach John Buchanan popped up the idea of multi-captaincy. A blogger, who claims to be a player, has been spilling out the juicy dressing room gossip of the Knight Riders.