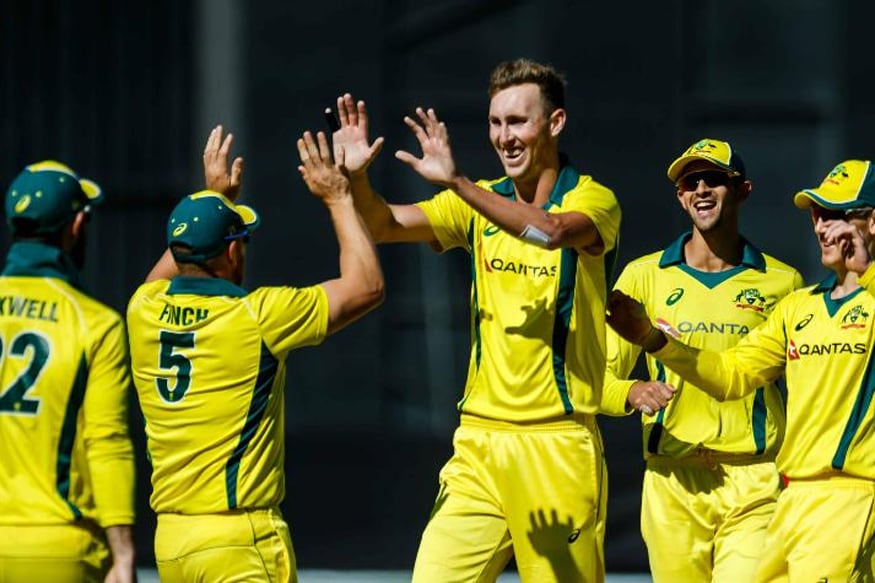 Australia fast bowler Billy Stanlake is enjoying being in the presence of Mitchell Starc, Pat Cummins and Josh Hazlewood at the Bupa National Cricket Centre in Brisbane before Australia A's crucial India tour.
Stanlake, who is part of the Australia A squad is honing his skills with the rest of the squad before it flies to India on Monday for a 50-over tri-series which also includes India A and South Africa A. And he told Cricket Australia that he is trying to absorb as much as he can from the trio of Starc, Cummins and Hazlewood who are also based at the Bupa National Centre, each at various stages of recuperating from injuries.
"It's great to get amongst them, and around some boys of the same height," the 23-year-old bowler who stands at 6 foot 8 inches said.
"It's always great to feed off guys like that – they're terrific bowlers and for me, someone who is just breaking into the international system, it's always great to feed off them and get some ideas and see their experiences as well."
Stanlake earned himself a central Cricket Australia contract two years ago, but injuries have hampered his progress in international cricket. However, he has been a regular member of the ODI team when fit. Having recovered from an injury to his big toe and a finger injury that he sustained in the IPL, Stanlake is now looking forward to bowling in Indian conditions once again.
"It's more so the line you bowl. I think you've got to be a little bit straighter over there. I've always tried to bowl that hard length as I do over her in Australia but it's more bowling a little bit more straight in those conditions. That's the great thing about going to all different parts of the world, it's always different. For me, it's a great challenge going over there and that's something I always enjoy, having a good challenge."
Stanlake's short term goal, however, is to get back to playing red-ball, four-day domestic cricket. He will have the chance to do so after returning from India and concluding his subsequent participation in the JLT One-Day Cup.
"It's been great to get back to playing some 50-over cricket, which I haven't done for a while," said Stanlake, who played in four of the five ODIs when Australia toured England in June. "Then again, it's taking it one step at a time from series to series. It's been a great start getting some cricket into me, so hopefully the body holds well so when the time is right, red-ball (cricket) will come. I think in the long forms you need to have those different gears, you can't do that (bowl express pace) all day for five days.
"That's probably something I'm still learning, when to take it back a notch at training when you're feeling a little bit sore. White-ball cricket I'm going flat out for the whole time and that's something I really want to do."