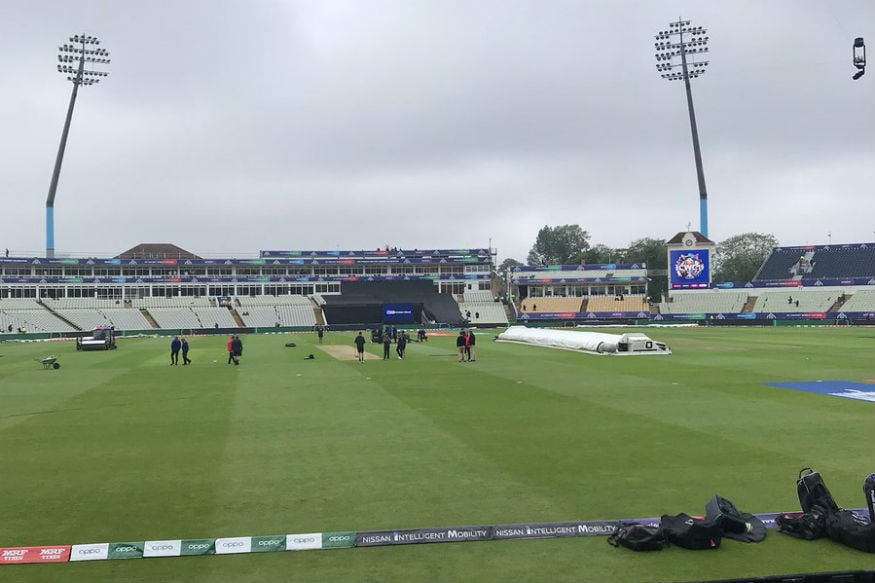 It seems at rain is set to follow the teams around in the ICC World Cup semifinals. After the first semifinal between India and New Zealand went into a reserve day on Wednesday (July 10), rain is expected to play a role in the second semifinal between Australia and England at Edgbaston in Birmingham on Thursday (July 11).
There is some degree of rain on the radar in Birmingham and clouds are expected to be present through the course of the game. Rain is expected a day before the semifinal on Wednesday as well which will affect the team's practice sessions.
The MET department predicts cloudy day all Thursday with around 20 to 25 per cent chance of rain. But thunderstorms are expected around 6 or 7 pm in the evening at Edgbaston.
The maximum temperature for the day will be hovering around 22 degrees through the day.
This being a knockout game, Friday (July 12) will be a reserve day for the semifinal. If the game cannot be completed due to weather, it will continue on the reserve day from where it was interrupted.
If both the days there is a washout, Australia will move into the final according to ICC rules which states team which finished higher in the league stages will move up in case of a no-result.
In case there is tie in the semifinal, the match will be decided through a Super Over. ​