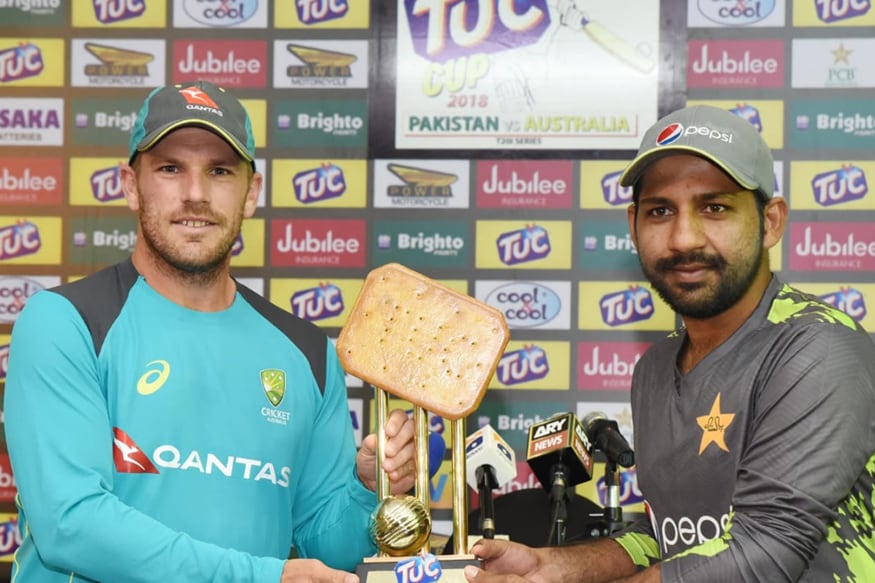 After an intensely fought Test series, in which the hosts emerged victorious, Pakistan and Australia will clash in a three-match T20I series, which starts on October 24 in Abu Dhabi.
Even before the series has begun, it is bound to become one to remember. Whether it will be for the on-field action is yet to be seen, but it will certainly remain long in the memory for the trophy which has been manufactured.
The trophy was unveiled on Sunday at the pre-match press conference and it immediately raised a few eyebrows (and triggered a few giggles). It has three stumps with a ball at the base and a biscuit on top!
Brighto presents TUC Cup 2018 #PAKvAUS T20I series trophy unveiling ceremony. pic.twitter.com/9i0uPmtSoW

— PCB Official (@TheRealPCB) October 23, 2018
Both captains Aaron Finch and Sarfraz Ahmed posed for the cameras and the image of the trophy spread on social media, and many online did not hesitate to take a dig at the design. Here are some of them:
Call off the competition - sport has its greatest ever trophy pic.twitter.com/VSgOrtnnr8 — Charlie Reynolds (@cwjreynolds) October 23, 2018
This is not photoshop.

Repeat: This is not photoshop!

This is an actual cricket trophy. pic.twitter.com/nbr2cjp9WE

— Aatif Nawaz (@AatifNawaz) October 23, 2018
Even the International Cricket Council Twitter handle couldn't help themselves!
Giving taking the biscuit a whole new meaning! https://t.co/YA1B7O3lUk — ICC (@ICC) October 23, 2018
You vs the trophy she told you not to worry about. pic.twitter.com/DUGWKWFTbE

— ICC (@ICC) October 23, 2018
Despite the prize on offer being the 'Biscuit' Trophy, Australia and Pakistan will be looking to better each other next week in what promises to be a 'cracker' (sorry) of a series.