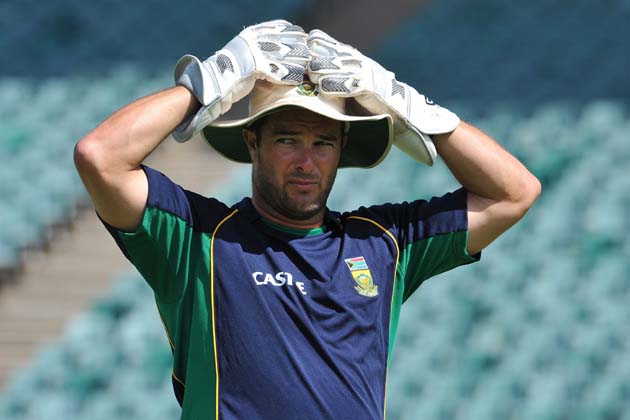 Taunton, England: South Africa's cricket team says wicketkeeper Mark Boucher will undergo eye surgery after being struck by a bail on the opening day of a tour match against Somerset County Cricket Club.
The injury occurred Monday when Somerset batsman Gemaal Hussain was bowled by Imran Tahir and the bail was knocked up in the air and into Boucher's left eye.
Team manager Dr Mohammed Moosajee says "Boucher suffered a laceration to the sclera (white area) of his left eye" and "will undergo emergency exploratory surgery in the next few hours, after which the ophthalmologist will be able to determine the extent of the damage."
South Africa play England in the first of three Tests from July 19.