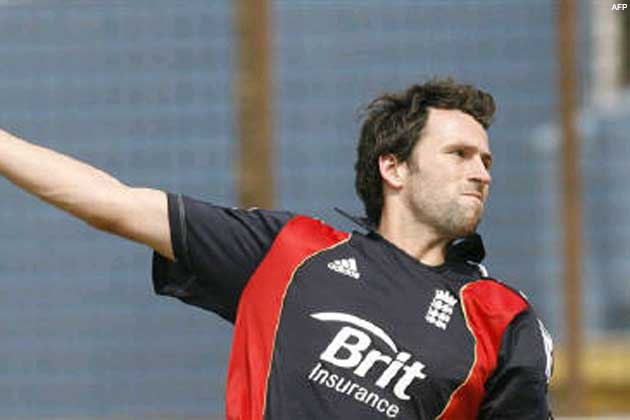 Durham: England seamer Graham Onions has signed a new four-year deal until 2015, the county side said on Friday.
Onions took 50 first-class wickets last season after returning from injury and received the county's Bowler of the Year award.
"After missing last season due to injury I am delighted with the way this season has gone," Onions said. "I have had an amazing amount of support from my team mates and the backroom staff at Durham.
"I am really pleased to sign a new contract with the club I love and look forward to winning trophies in the years to come."
Barbados-born seamer Ruel Brathwaite, who joined Durham this year on a one-year contract, has signed a two-year extension having made six Championship appearances this year, claiming 22 victims, including two five-wicket hauls.
Head Coach Geoff Cook added: "It's been great to watch Graham getting back to his best. He has contributed massively to the team taking fifty wickets in just 11 Championship appearances which demonstrates just how determined he is to deliver the standard of bowling that has seen him excel on the county circuit and on the world stage.
"Ruel has been a great addition to the squad and continues to impress me with his eagerness to keep moving forward to progress his game."