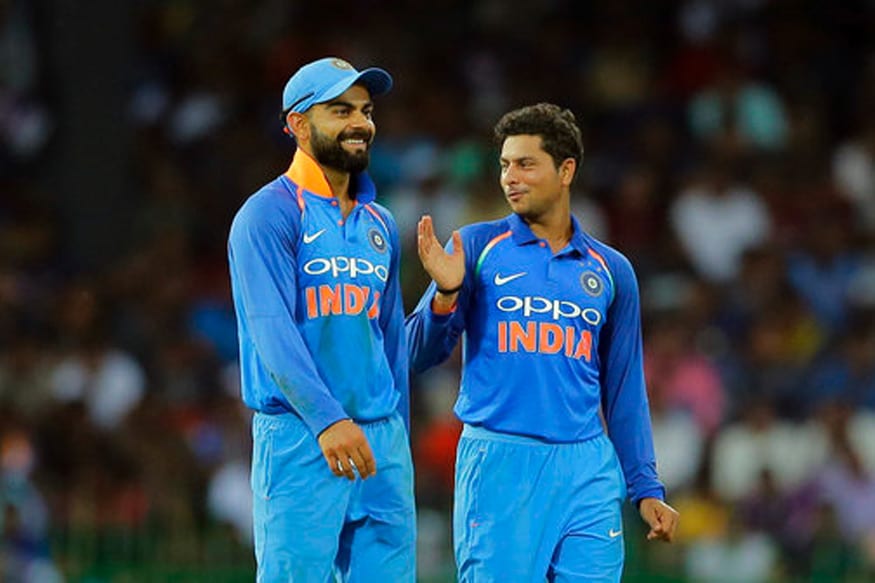 New Delhi: India's rising star, spinner Kuldeep Yadav, believes bowling on concrete has made him battle-ready for any surface that a rival cricket power can lay out for him.
Kuldeep, who claimed a hat-trick in his country's triumphant one-day series against Australia, has become a household name at 22 and with just two Tests and 11 one-day internationals to his name.
He played a big part in India's 4-1 win over Australia, but many believe the real test will come in tours of South Africa and England next year.
Ahead of India's series against New Zealand, starting Sunday, Kuldeep has said that his varied left-arm wrist spin will be a weapon on any track.
"It doesn't matter to me where I am playing because since my childhood I have bowled on cemented wickets. So if you can turn the ball on concrete then you can spin it anywhere," Kuldeep said.
"If you have skill, good variation and are beating the batsmen in the air then you can find success anywhere," added Kuldeep, who hails from the northern city of Kanpur.
Kuldeep started as a pace bowler but at the age of nine he switched to wrist spin at his coach's insistence.
"I started my career in 2004 as a fast bowler. After practising for a few months my coach advised me to switch to spin.
"I did not like it at the start, but the first ball I bowled was wrist spin and I had no idea what it was. So, he must have thought I have a talent and he worked on it.
"Initially it was tough but when I got down to it, the hard work paid off."
Kuldeep has made his mark in the Indian Premier League Twenty20 competition with the Kolkata Knight Riders.
But his rise as a top-class spinner has been instrumental in India becoming top of the world Test and one-day rankings.
The latest addition to India's rich spin tradition made an instant impact with four wickets in his debut Test against Australia in Dharamsala this year.
He impressed in Sri Lanka in September and then bamboozled Australian batsmen, including star opener David Warner, with his wrist spin, winning many more fans.
"Australia are a good team and compared to other sides always play dominating cricket. Their batsmen don't allow you to settle and just want to dominate a bowler," Kuldeep said.
"Australia are a dangerous side because they play freely and put you under pressure. I played in the West Indies and then in Sri Lanka but they don't play as attacking as the Aussies."
Kuldeep grew up watching videos of spin legend Shane Warne and still calls the Aussie great his reference point in learning the rare art.
Warne recently compared Kuldeep to Pakistan's established Test spinner Yasir Shah, saying the Indian can become "the best leg-spinner" if he remains patient.
"It's great to be compared to a top spinner like Yasir Shah. It's heartening to see praise coming from my idol. It reassures my belief in my talent," said Kuldeep.
"It makes me happy that he (Warne) backs me and I feel there is some more talent in me."
Kuldeep has formed a partnership with leg-spinner Yuzvendra Chahal and they are providing competition for veterans Ravichandran Ashwin and Ravindra Jadeja.
"You cannot replace anyone. Ashwin and Jaddu bhai are the number one and number two spinners of India and I will always look up to learn from them," Kuldeep said of his seniors.
"They have done extremely well in Test, ODI and T20 cricket. We are very young and have to play much more cricket to even get close to them," he added.
Kuldeep insisted that individual success comes out of the team's hard work and praised skipper Virat Kohli for nurturing young talent.
"It has been a team effort and especially the way Virat Kohli has led the team and backed us youngsters. It has made all the difference and been the biggest factor for our success," he said.
"I don't plan much. I just think that every game is important and the more I keep performing, the better my chances of enjoying a long run with team India."