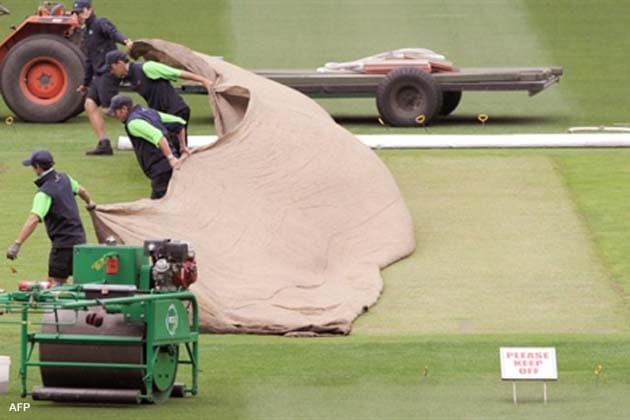 Melbourne: The pitch for the opening India-Australia Test here will have some grass on it, but it won't be green as MCG curator Cameron Hodgkins wants to ensure that a variety of bowlers get wickets on the track.
Hodgkins said that he "would like to leave some grass" but he "did not want it green" when the first Test starts here on Monday.
"If that freshness disappears through rolling, well and good. If not, we will adjust the cut lower to take grass off the top," Hodgkins told The Daily Telegraph.
"We have never used it for a Test match, but it is in the traditional position. Because we have portable wickets, we are not restricted. I haven't used the same pitch for a Test for the past four years.
"We pick the healthiest and the one that performs best the previous year. I am comfortable three days out that we will have a good cricket pitch," he added.
Hodgkins said the pitch will be helpful with the new ball and then firm up and flatten out, and the Australians should have variety in their bowling.
"After the new ball has worn and the pitch has flattened out, you tend to need a fair bit of variety to conjure up wickets," he said.
"It hasn't traditionally turned much on the last day but can become a better batting strip, which means it needs a variety of bowlers to get wickets," he added.
Hodgkins said the weather forecast for the next three days would determine how much grass is cut from the track.
"The forecast for the opening three days of the Test is for low 20s with humidity, so that could keep the fast bowlers interested," he said.
"The weather won't interfere with our preparation and we are on schedule to present a competitive Test match pitch," he added.