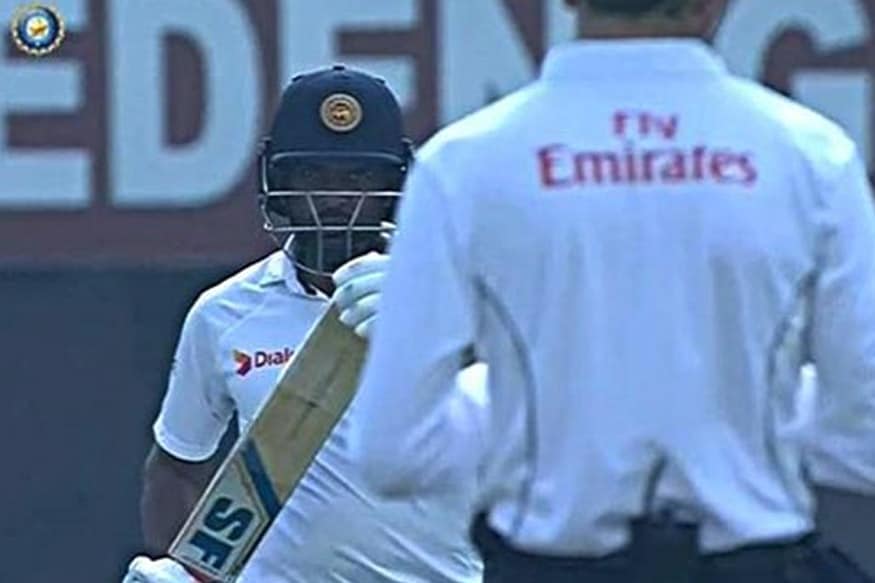 It's now more than eight months since Steve Smith looked up at the dressing room in Bangalore, after a grubber from Umesh Yadav had struck him on the shin. A Test match was in the balance, and neither he nor Peter Handscomb thought clearly before glancing at the viewing area for a cue. The umpires, though, were having none of it, asking Smith to walk off even as an irate Virat Kohli came into the picture.
This Test, into its fourth day without two innings being complete, isn't yet poised on a razor's edge. But the same sort of Decision Review System (DRS) controversy came into play as Sri Lanka collapsed in the morning session. They were handily placed at 200 for 4 when Mohammed Shami's pace, and the bounce he was able to extract, induced an edge from Niroshan Dickwella, who had thrashed the ball around Eden Gardens for his 35.
Before you knew it, Sri Lanka had lost 3 for 1 in the space of 10 balls. It was left to Rangana Herath, approaching his 40th birthday, and Dilruwan Perera, who had made 92 not out against India in Galle last July, to ensure something of a tail wag.
The last ball of the 57th over, with Sri Lanka 208 for 7, saw Shami nip one back into Perera. With the batsman caught on the crease, it looked plumb in real time. India appealed, and Nigel Llong, the umpire, duly lifted his finger. Perera looked down the pitch, turned around and started what most assumed would be the lonely trek to the pavilion.
Then, he stopped, turned round again and made the referral sign. The replays showed that contact was marginally outside off stump. Llong changed his decision, and Perera, then on 0, went on to add 36 with Herath.
There's no conclusive proof that he sought advice from the dressing room. He was facing in that direction when he changed his mind, but there was no obvious glance as in Smith's case. Television footage also couldn't throw much light on the incident. There was a suggestion of hand signals being made from the dressing room, but no conclusive pictures to back up that theory.
If the match meanders to a draw, as looks likely, the incident is likely to be forgotten. But if India happen to lose, and that 36-run stand turns out to be crucial, then you'll be hearing a lot more about Perera's change of heart and about-turn.