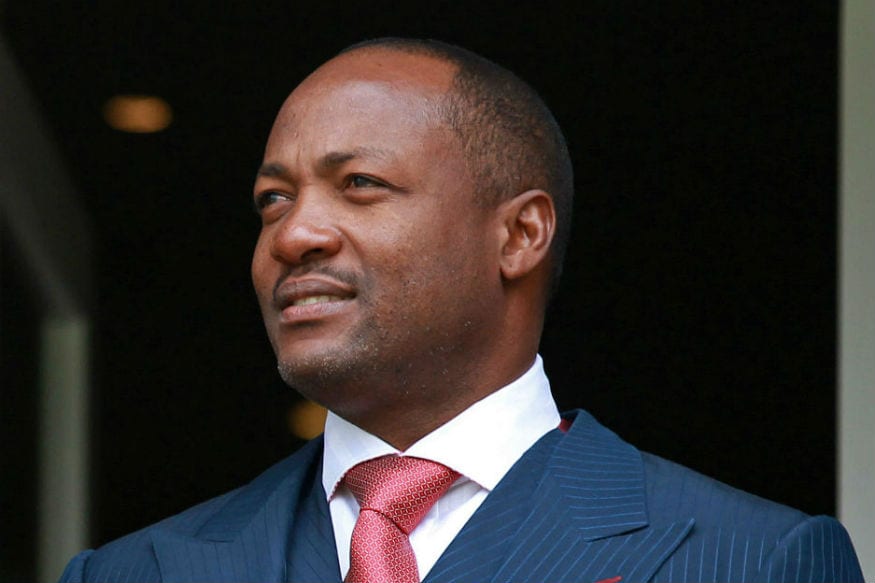 Former West Indies captain Brian Lara confirmed that he is fine, recovering and will be back in his hotel room soon. The 50-year-old was earlier on Tuesday (June 25) admitted to the Global Hospital in Parel, in Mumbai, after he complained of chest pains.
In an audio message tweeted by the West Indies Cricket Board (WICB), Lara, who is in Mumbai working with official broadcasters of ICC World Cup, Star Sports, said that he extended himself too much at the gym in the morning. He felt chest pains soon after and it was decided to best consult a doctor.
"Hi, everyone. I know everyone is very concerned about what's happening. I think I just extended myself a bit too much in the gym this morning and was feeling a bit of pain in my chest and I felt it was best to see a doctor," Lara said.
"The pain continued, so obviously a lot of tests have been done. I am just chilling in my hospital bed watching England vs Australia. Hopefully, Australia can restrict England and beat them, not a big fan of England."
"I am just letting everyone know that I am fine, recovering and I'll be back in my hotel room tomorrow. A couple of tests came back already, the doctors are happy."
UPDATE: Message from @BrianLara

"I am fine. I am recovering and I will be back in my hotel room tomorrow"

🚨AUDIO ON 🚨. Click below to hear Brian's full message ⬇️⬇️⬇️:https://t.co/mWQVBkbJtj pic.twitter.com/cogFzpEjxR

— Windies Cricket (@windiescricket) June 25, 2019
Lara was brought to the hospital at around 12.30 pm and medical investigations were started immediately.
"He had an angioplasty done two years back and today was a regular check-up as there is always a fear of heart pain. He is fine and will be discharged soon," a source told PTI.
Lara had taken a break of a few days from his TV commitments and was set to resume duties on the eve of India's next World Cup game against West Indies on Thursday.
"He was not shooting for the last couple of days," the source informed the news agency.
The legendary left-hander played 131 Tests for the West Indies and averaged 52.89 for his 11,953 runs, while his 299 ODI appearances yielded 10,405 runs at 40.17.
He is the first and only player to have registered 400 runs in a Test innings. Lara celebrated his 50th birthday on May 2 in Mumbai, where he was fulfilling his TV commitments.
"Our prayers and well wishes go out to former West Indies batsman and captain @BrianLara who has been hospitalized in Mumbai due to chest pains. On behalf of all of us at Cricket West Indies, we wish you a speedy recovery," Cricket West Indies tweeted.