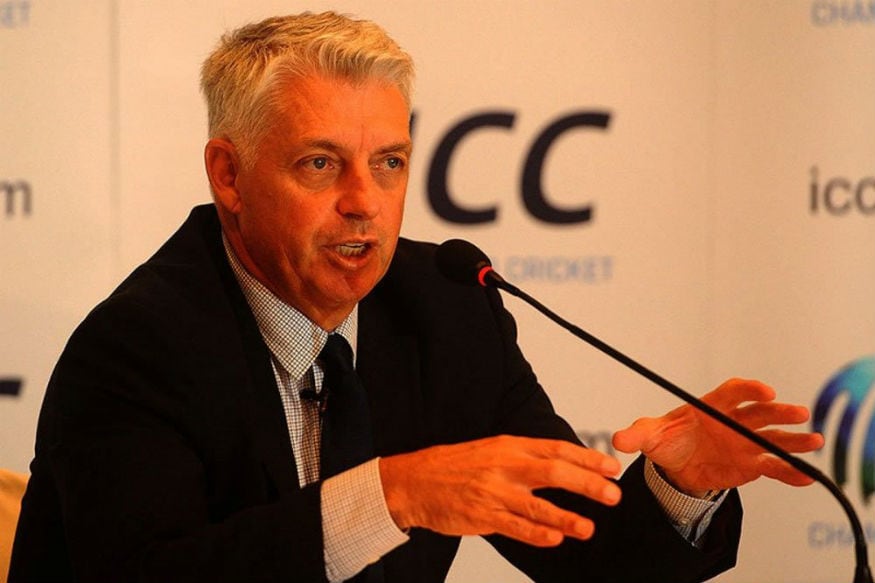 New Delhi: South African Dave Richardson's 17-year association with the International Cricket Council (ICC) will come to an end after the 2019 ICC Men's World Cup in England in July later this year. Richardson, who is set to be replaced by Manu Sawhney as the ICC CEO, looked back on his tenure with glee and said getting India on board for the Decision Review System (DRS) after a lengthy struggle was one of the highlights.
"It has been 17-year run for me with the ICC. It took a lot longer for us to convince the Indian cricket board about the DRS. I am glad that we managed to do that. It pleases me that ICC made progress in the technology aspect in the last few years. We were able to provide proper context and format in which all teams could perform," Richardson told the media at a promotional event in Gurgaon on Thursday (January 31).
Among his other achievements, the former South Africa wicketkeeper said that World Test Championships were one of them. "I am very pleased that we were able to convince all the Test playing nations to compete in the World Test Championships. The idea was in the pipeline for a long time but finally we'll get it underway," he said.
The ICC also allayed concerns that there were threats over India hosting the 2021 T20 World Cup and 2023 World Cup. Earlier, the international cricket body had informed the BCCI to pay $23 million (Rs 161 crore) by the end of this year as compensation for the tax deductions incurred in hosting the 2016 World T20.
"For the ICC, the tax exemptions are essential. The money saved by this is pumped into the sport by helping different cricket boards like the Cricket West Indies, who don't generate as much revenue as the BCCI.
"However, it is premature to say that there is any threat over the 2021 and 2023 events. I am sure the matter will be handled soon," the outgoing ICC CEO said.
Meanwhile, on the issue of tackling anti-corruption around the globe, Richardson said that the ICC have been quite pro-active. "Earlier, the ICC only concentrated on educating the cricketers to inform us about illegal approaches by these nefarious elements. But we are starting to get more pro-active now. We are tracking these characters down and trying to disrupt their mode of operation," he said.
"We are not only focusing on anti-corruption but for us keeping up the spirit of cricket is paramount. We have come down hard on cricketers bringing disrepute to the game," Richardson said referring to suspension handed to Pakistan skipper Sarfraz Ahmed for racially abusing South Africa's Andile Phehlukwayo
Finally, on India and Pakistan not facing off in the group stages of the 2020 T20 World Cup in Australia, Richardson said, "The group needed credibility and we used what we call the 'snake-method' where No. 1 went to Group A, No. 2 to Group B and 3 to Group A again and so forth. We wanted both groups to have equal quality."