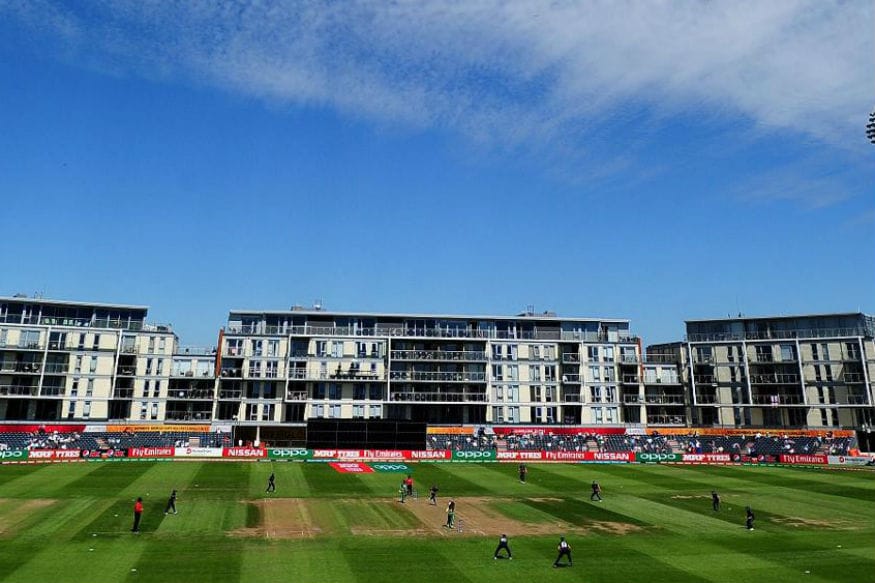 The County Ground in Bristol witnessed the first complete wash-out of this year's ICC World Cup in the game between Pakistan and Sri Lanka on Friday (June 7). The weather forecast is not the brightest for Tuesday's (June 11) encounter between Sri Lanka and Bangladesh as well.
The only completed game at this venue was between Australia and Afghanistan, which the defending World Cup champions won by seven wickets.
County Ground has batsmen-friendly with teams toppling 350 three times in the recent past. Pakistan were one of the away teams against England in a bilateral series last month.
The ground has hosted some memorable ODIs, like a pre-Ashes game in 2005 Kevin Pietersen lifted England to a three-wicket victory over the Aussies. Bangladesh have fond memories of this ground as well, when they notched up a hard-fought five-run win over England which saw Ian Bell hobbling out with a broken foot, hoping to guide the home side to a win.
More recently, England hammered the visiting West Indies for 369/9 to post a 124-run win, led by Moeen Ali's 102 off 57 balls. Chris Gayle's 78-balls 94 fell well short of the target at the end.
The pitch though has remained under the covers for the last few days under cloudy skies. If the game does eventually get underway there should be early assistance for the seam bowlers as Australia's Mitchell Starc and Pat Cummins showed in the game against Afghanistan.