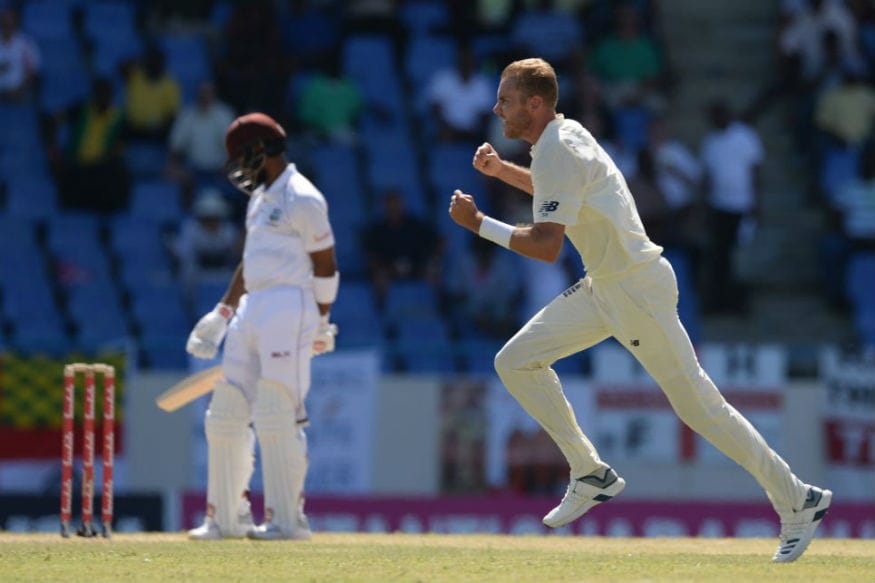 Stuart Broad ended Day 2 of the second Test against the Windies at Antigua with figures of 3-42 but was left wondering what could have been on a day that saw dropped catches aplenty and numerous plays-and-misses.
"I feel a bit lost as to how we only got six wickets. I can't think of any more plays-and-misses in any day of Test cricket I've played in," he said after the match.
Broad also admitted that England's catching needed to improve. The visitors bowled well but saw a number of catches put down, including two by Jos Buttler in the slips.
"It's an area we have to improve. It's been a running theme over the last couple of years that we're putting down quite big chances. Against the best teams you have to take your chances and I bet we're down there on the catching percentages list.
"It's something we're aware of and something we need to improve. But, as a bowler, all you can do is create the chances and, as a bowling unit, we feel we're doing that."
A little bit of luck and a dogged approach from Darren Bravo – who has so far faced 165 balls for his 33* – and skipper Jason Holder (19*) means the Windies go into the third day on 272/6 with a lead of 85 runs.
However, Broad remains confident that England are still in the game and all they really need is one good knock in the second innings to give them a fighting chance.
"If we get 140 (ahead) on the board, I'd fancy our chances on the last day. I look back to the Edgbaston Test against India where we defended under 200 on a truer pitch than this.
"Scoreboard pressure means a lot and it means we'll have to score more than we did in our first innings. But when I look at it as a team-mate and a fan, I look at the likes of Jonny Bairstow, Ben Stokes, Jos Buttler and Moeen Ali… any of these guys could take the game away from West Indies.
"We've got the talent in the batting line-up for someone to play one of those knocks that goes down in history. One of those guys could light this place up with a quick hundred and that would put us in a good position.
"We've still got a great shout in this Test match. The score looks away from us at the moment but you only need someone to get one really good score. As a bowler anything over 140 you're really in the game. I'm looking forward to bowling on that pitch on day four."