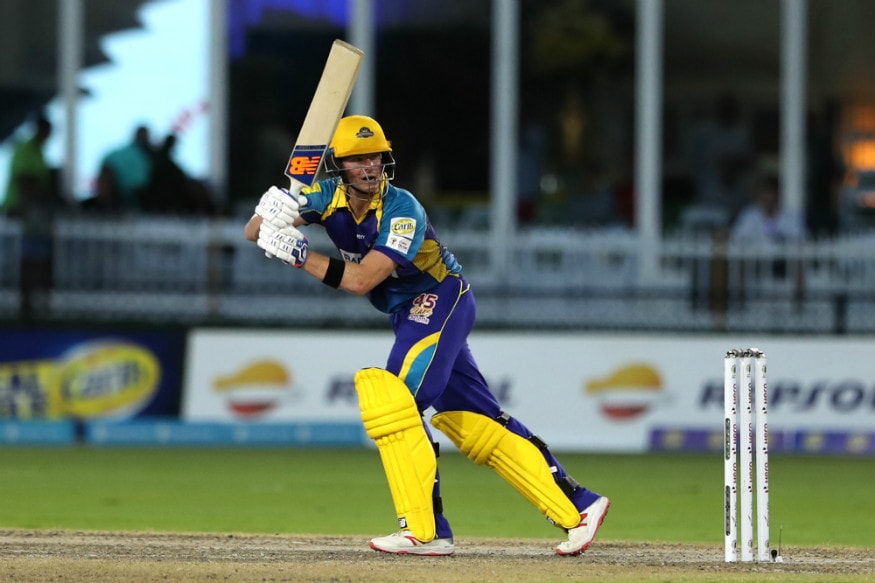 He had the world at his feet. And then it all slipped away. At least for a year.

Steve Smith, Australia's captain at the time, was the best Test batsman in the world, averaging over 61 in 64 Tests with 23 hundreds to his name already. But one crazy afternoon in Cape Town halted what had been, until then, an almost inexorable march to greatness. The crime, such as it was, drew an official sanction of a one-Test ban from the International Cricket Council (ICC), before Cricket Australia (CA), in its wisdom, decided that he would be put in cold storage for a year.

Whether the ban was justified or too harsh has already been debated, but most – including his South African counterpart Faf du Plessis, who had earlier been caught red-handed twice – had got away with just a slap on the wrist. One can only wonder how much of a role the then Australian Prime Minister Malcolm Turnbull's call to 'decisively and emphatically' discipline those who were involved in the scandal, played in deciding the quantum of punishment.

Australian cricket and cricketers have generally lived under the misconception that they always play "hard but fair" and there is a "line in the sand" that must never be crossed. The problem with this is the line seems to be fairly nebulous, brought out when required and then rolled up and put back in an Aussie pocket once used to their advantage.

Smith though has seemed like one of the more decent Australian cricketers around, usually happy to smile at an opponent and exchange a friendly word or two. It's something that hasn't always gone down too well with his teammates. In Dubai, for example, in a Test versus Pakistan in 2014, Michael Clarke had set one of his funky fields and Smith found himself fielding right alongside the non-striker, Azhar Ali. It was the first match of the series, and Smith, only 25 at the time, was engaged in a friendly conversation with Ali. Suddenly, Clarke snapped at him from first slip, "What the **** do you think you're doing? Do you think you're here to f******* make friends? Do your f****** job." Chastened, Smith looked the other way and never attempted to talk to any other opponent through the series.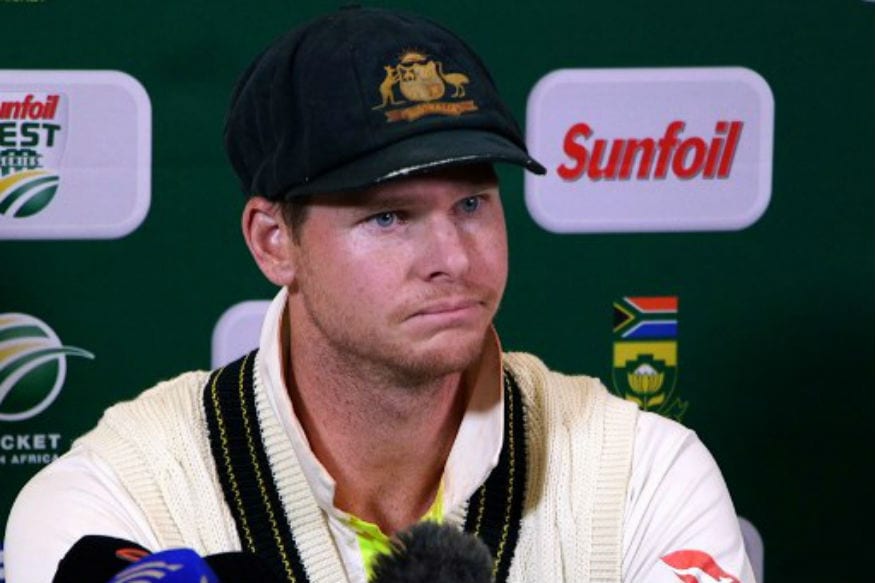 Whenever I think of Smith's ban, my mind always goes back to that incident. An Australian who was being nice was told he was out of line. Winning was most important, and it had to be achieved at any cost.

Forbidden from playing international cricket as well as domestic cricket in Australia, it seemed as if Smith (as well as Warner and Bancroft) would have to come in cold, once their bans expired. But perhaps mindful of just how unfair they had been, CA agreed to give these players permission to play in some of the T20 leagues around the world.

Smith's first assignment was with the Toronto Nationals in the Global T20 in Canada. It was far from an unqualified success as his team finished last, though the Australian did make two half-centuries in the tournament to return respectable figures with the bat.

His next assignment has been at the ongoing Caribbean Premier League, representing the Barbados Tridents. Unfortunately, that came to an abrupt end midway due to a side strain. At the toss prior to his team's game against St Lucia Stars on Sunday, Jason Holder, the team captain, revealed Smith's injury. Later, team coach Robin Singh confirmed that Smith had a side strain, and had returned home to Australia to treat the injury.

In the seven games that he was a part of Smith was the second-highest scorer for his side, making 185 runs at a strike-rate of 127.58. While his team struggled, Smith himself looked very keen to make the best use of the opportunity he got. Before a match, he'd invariably be the first man off the bus, then first onto the field, before making his way to the pitch, where he would always take five to ten minutes to have a look at the pitch and then stand in front of the stumps and visualise – a technique made famous by Matthew Hayden.

While the other players sometimes ambled around the outfield, meeting players from the opposition, sharing a joke or two, Smith looked clearly focused on the job at hand. His exchanges were usually limited to other Australians or Kiwis and even with them, he would usually spend only a couple of minutes.

With his team languishing at the bottom of the six-team league table at the time of writing, and young skipper Holder under pressure, he formed part of a three-man leadership group, alongside the captain and coach and now with him gone things are going to get even tougher for the side.


(CPL via Getty Images)

Tridents have won just two matches so far in the competition and Smith made critical contributions in both games. One, against then table-toppers Jamaica Tallawahs was a dream match, where he scored a superb half-century before taking the wickets of openers Glenn Phillips and Johnson Charles, as his team sneaked an improbable victory in Florida. He also scored a crucial 41 in his team's first win, over the Guyana Amazon Warriors, lending the rampaging Shai Hope great company as the Tridents set an imposing target.

But his team struggled to find the best position to bat him in, occasionally dropping him down the order, where his effectiveness was severely curtailed. His bowling though looked to be in good order, especially when he got an early wicket. And while he brushed away suggestions that he is a born-again all-rounder, he looked to be taking his bowling more seriously. In fact, he said he's modelled his run-up on Shahid Afridi to enable him to get the ball through at a decent pace, rather than just relying on a quick arm and a strong shoulder in his delivery stride. In the seven outings Smith finished with three wickets and while his economy rate was on the higher side, he did the job for his captain most times.

Of course, it is his batting that everyone, not least new Australia coach Justin Langer, would have had their eyes on. This format though is not the best to judge his form in. His ability shines through in Test cricket, where he drives bowlers up the wall with his highly unconventional style of batting. The good thing though, is that his shuffle and trademark flick to leg still seemed in fine working order. Also, in a previous game, he unveiled a powerful helicopter shot, complete with a Dhoni-esque final flourish to send the home crowd into raptures. His off-side play looked effective too, with a couple of powerful cuts past point standing out.

Most importantly though, he seems to be regaining his confidence and looks to be back to his normal, smiling self. Test cricket sorely lacks quality batsmen in challenging conditions these days and it needs Smith to be back in his baggy green, going toe-to-toe with the likes of Virat Kohli and Kane Williamson for the title of the best Test batsman in the world.

(Hemant Buch is a media professional with nearly 25 years of experience in sports broadcasting. He currently travels the world, directing and producing cricket and is in the Caribbean at the moment for the CPL. He tweets @hemantbuch)

First Published: September 4, 2018, 3:00 PM IST