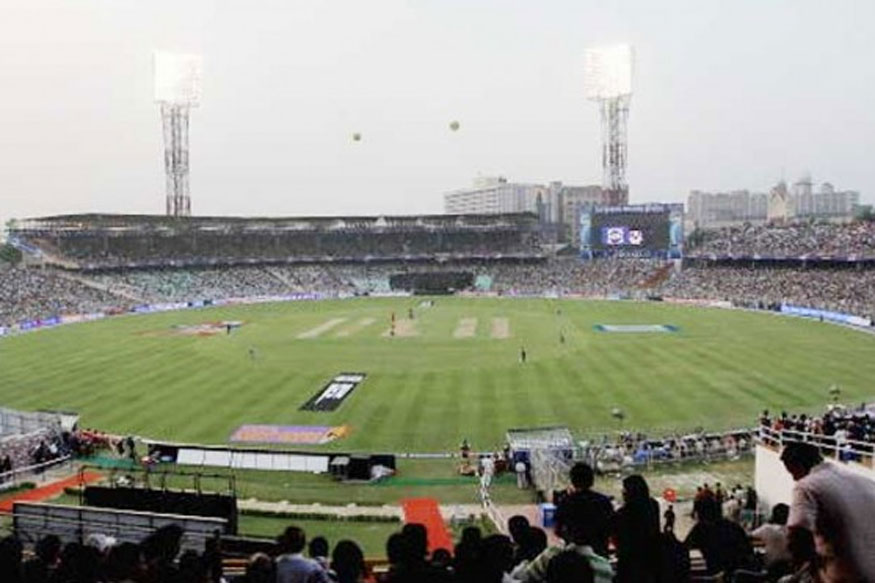 Kolkata: The CAB, which hosted four ICC World T20 matches including the marquee India-Pakistan clash and the final, has made a profit in excess of Rs 5 crore.
"We have had an income of Rs 8.5 crore and we are expecting more from the ticket sales," CAB joint secretary Avishek Dalmiya said after its working committee meeting.
The profit is significant since the CAB's balance sheet had revealed a deficit of Rs 3.70 Crore at this time last year.
The CAB now plans to invest judiciously in infrastructure development and grooming coaches in all of its centres.
"We have made huge profits. We will overhaul the infrastructure and will develop indoor facilities in districts," president Ganguly said.
The Eden will host New Zealand for the first time in 50 years when they play a Test here in their upcoming three-Test match tour tentatively in October.
"We are planning to invite some former players of both the countries and also have a host of other plans to make it special. We also plan to have a kids arena, and more crowd involvement during the Test."
There is also a proposal to erect a statue of former president late Jagmohan Dalmiya and name a tournament after him.
"A committee will be formed to look into this," Dalmiya's son Avishek, who is now a joint secretary told the mediapersons.