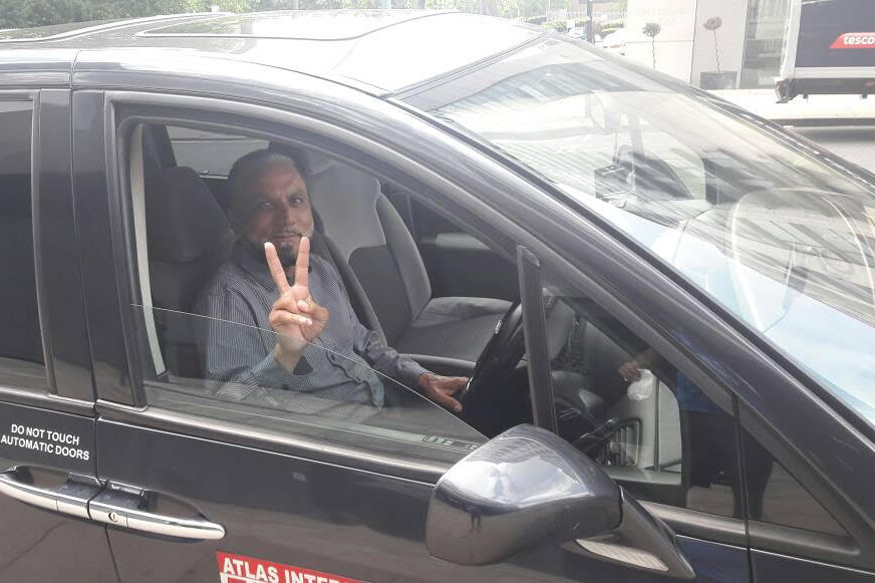 Birmingham: Fifty-year-old Abdul Rashid has been driving cabs on the streets of Birmingham for 26 years now. And just like the majority of the Asian population in the city, he too is a cricket enthusiast.
He came here in the early 90s from the Mirpur district of Pakistan Occupied Kashmir, which he very proudly calls 'Azaad Kashmir', looking for greener pastures. Rashid got married to a Britisher and has been here since.
He loves meeting Indians, as he considers them to be 'his brothers', so immediately the question comes up during the conversation, "Whom are you supporting on Sunday?"
"Of course Pakistan. We are Pakistanis after all. I love Indians and consider them as my neighbours. But when it comes to cricket, you have to take a side," Rashid says.
He quickly dials up a friend and fellow cabbie Tarjan Singh and introduces him to me via his phone loudspeaker. But while speaking to his friend, Rashid has a change of heart.
"I think India might win. The Pakistanis always lose steam towards the end. They lost both the 2007 WT20 final and the 2011 World Cup semi-final from a winning position. In fact, I think I will support India this time. That might ensure Pakistan wins the match," he says jokingly to me and his friend.
Apart from cricket Rashid says he doesn't think about the conflicts. For him the conflict is political and people living in Kashmir want peace.
"No one in Kashmir on either side want any bloodshed or hatred. Both sides have lost enough. Time has come to look at the brighter side of things and bury the hatchet once and for all," he reflects before bidding goodbye.