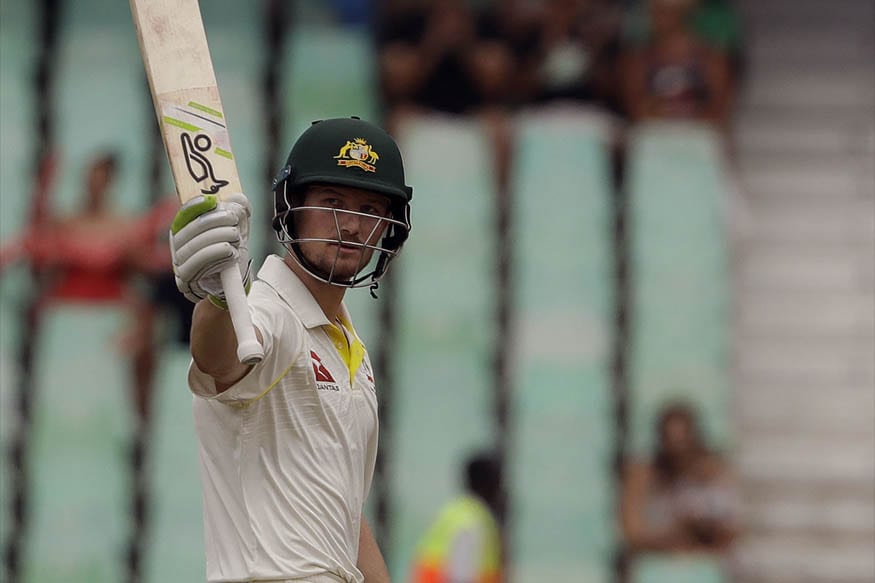 While both David Warner and Steve Smith are serving out their year-long bans, opening batsman Cameron Bancroft is likely to hit the ground earlier after he was cleared to play Premier cricket in Western Australia (WA).
The change in plan for Bancroft happened after 16 Western Australia's Premier Cricket clubs met and voted positively on the tainted opener's future. Of the 16 clubs, 14 voted that Bancroft be allowed to play for Willetton. The opener, who is currently serving his nine-month ban, for his role in the ball-tampering saga in South Africa was not present at the meeting.
The WACA Chief Executive Christina Matthews said, "I'm pleased to announce the Western Australia District Cricket Council tonight approved Willetton's application for an exemption to the rule that prevented Cameron from playing Premier Cricket this season."
"It was strongly debated across a number of areas, but ultimately approved. It's great news for Cameron and I'd like to congratulate the WADCC on their decision," Matthews was quoted saying by Cricket Australia (cricket.com.au)
"They were put in an awkward position by the sanctions in the first place and a lack of understanding of the rules that applied across Premier Cricket in Australia. But it's good news for Cameron tonight.
"The whole matter took a total of half-hour while discussing, and everyone was aware what was to be spoken about and were ready to work out a positive outcome."
According the Matthews, the debate was more about the fact there had other players who had served out their sanctions.
"It was the fact that there's been other players who have had to serve out sanctions when sanctioned by Cricket Australia in other competitions," Matthews said.
"So it's just reasonable debate and discussion about why it wouldn't apply in this circumstance and how the circumstances were different," Mathews concluded by saying.