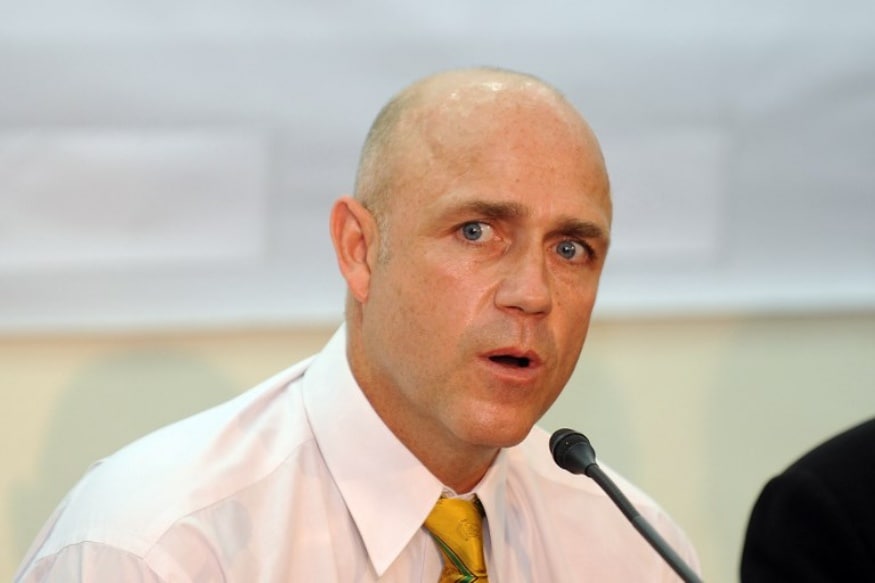 Windies interim coach Richard Pybus has expressed his confidence in the team, saying that on their day they can beat anyone in the world.
Even though the team has not won a bilateral ODI series since 2014 and are currently ranked 9th in the world, Pybus believes that the returning Darren Bravo and Chris Gayle have added another dimension to the side.
"I know the right West Indies combination with a fully focused side can beat anyone on their day," he said. "I wasn't at the World Cup qualifiers but, with the group of guys we have now, we feel confident could take down anyone on their day."
Chris Gayle has hit a century and a half-century so far in the ODI series against England, while Andre Russell is expected to play a part in the fourth ODI at Grenada on Wednesday. With Darren Bravo having returned last December, the side is armed with more firepower compared to a few months back.
Speaking specifically about Gayle, Pybus said that the batsman had made a "very resounding case" for a spot in the World Cup squad.
"I can't speak on behalf of the selectors but I think Chris has put forward a very resounding case. He's just class really. It's always great having guys in your side who are a bit scary for the opposition who know full well what they can deliver.
"In those first two games, Chris was getting a feel for a spongy wicket batting first. It can be a game of two halves in Barbados. He was playing himself through. But, as we have all seen in T20, he can attack that first powerplay brutally. On good wickets he'll be going hard pretty early."
England coach Trevor Bayliss also hailed Windies' recent form. "The West Indies have been playing some decent cricket over the last 18 months. With the size of their batters and the way some of them hit the ball they can be (in with) a chance of winning that World Cup," he said.