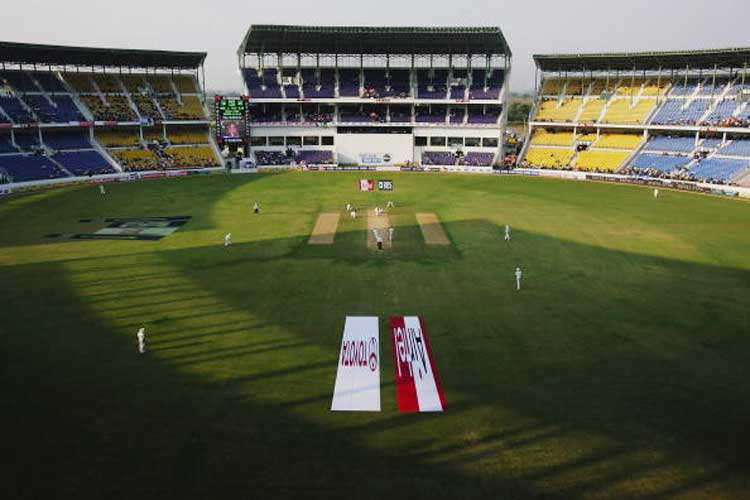 The International Cricket Council (ICC) had rated the Nagpur pitch used for the India-South Africa Test as 'poor'; and in its strongly-worded reply to the report filed by Match Referee Jeff Crowe, the Board of Control for Cricket in India (BCCI) has questioned the apex body that why can't there be spinning tracks for Test cricket.
The ICC had asked the BCCI to reply within 14 days, and according to a report in the dna, the Indian board has minced no words in a letter to the apex body.
The newspaper report suggests that the BCCI has put its weight behind the Vidarbha Cricket Association Stadium's track that saw India winning the third Test by 124 runs to take a series-winning 2-0 lead in the four-Test series. The Test, which got over in under three days, saw the spinners taking 33 of the 40 wickets to fall, including a 79 all out for South Africa in their first innings.
Crowe then rated the pitch as 'poor' in his report.
"The assessment of Nagpur pitch as 'poor' was totally incorrect. The Board has strongly contested Jeff Crowe's report," dna quoted a board official as saying.
"There are different types of wickets – a batting wicket, a seaming wicket and a spinning wicket. If the spinners are able to turn the ball on the first day of the Test, then how could the pitch be termed poor," BCCI, according to the newspaper, has said in its letter to ICC.
The BCCI has questioned why can't there be a contest between bat and ball on a spinning track.
"There is a perception that a contest between ball and bat can come only on a seaming wicket. Spinners can also have a contest with the batsmen in cricket," the official added.
Per to the newspaper report, the BCCI has urged the ICC to re-visit all the 40 wickets to fall during the Nagpur Test.
"Excessive turn is a matter of perception. The batsmen found it difficult not due to the wicket but due to poor technique and temperament. Not a single ball displayed excessive unevenness of bounce. Then, how can it be termed a poor pitch?" the official further said.
The BCCI has reportedly also cited the example of the inaugural day-night Test between Australia and New Zealand, which also ended inside three days. "Adelaide game too ended inside three days. Most of the wickets there were taken by seamers. Can that pitch then be termed 'poor' for offering excessive seam movement"?
ICC's General Manager of Cricket, Geoff Allardice, and Chief Match Referee, Ranjan Madugalle, will now study the case before ruling against or in favour of Crowe's report.