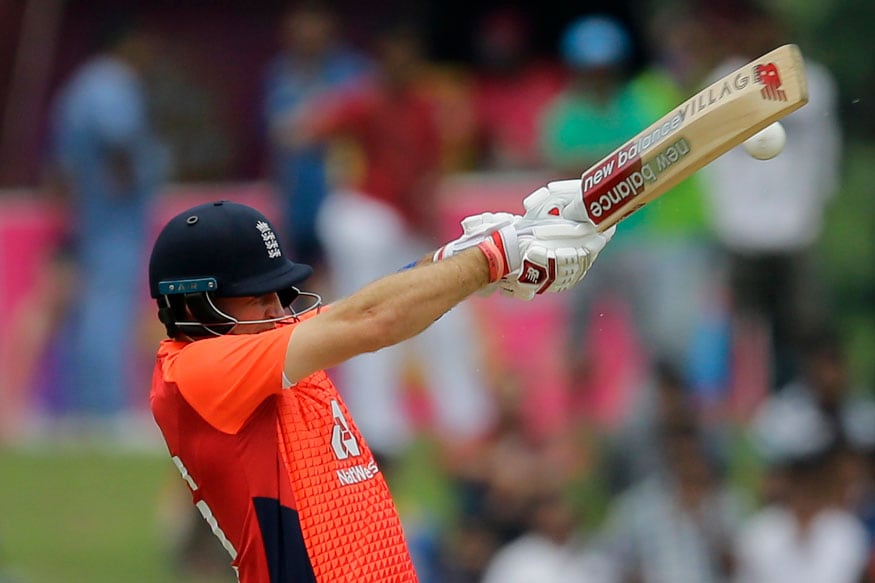 While Joe Root is the batting mainstay for the England team in Tests and ODIs, the same cannot be said for the shortest format of the game. In fact, some observers have suggested that he should shelve his T20 career to focus on the other two formats. But Root doesn't agree with the idea.
On the eve of fourth ODI against West Indies, Root explained why he didn't consider the option to rest for the T20I series.
"I love playing cricket for England, simple as that," said Root. "And I've not had much opportunity to play Twenty20 cricket in the last couple of years. I don't want to miss out on opportunities to play when I'm fit and I feel I'm in a good place.
"After that three-match series we have a good chunk of time at home. I'm sure I'll spend some time with Yorkshire, which will be nice as well. I'm very aware of when those gaps will be in the next year or so. I feel this is a good opportunity to play."
Root had a brief stint with Sydney Thunder in the BBL too, where he didn't have a very successful outing. However, according to the 28-year-old, the experience did prove beneficial.
"It was a new adventure," he said. "I've not played any franchise cricket before, so it was very eye-opening and I learned a lot about my own game. And when you have your family with you, it does make life a lot easier.
"It's easy to come away from a tournament not having scored many runs and not saying I got something out of it. But genuinely I feel like there was a big development in that side of my game. More than anything, we're looking at breaking the score down and how best to approach it.
"And how best to approach it with who you bat with at any given time. If that can transfer over into 50-over cricket as well, that will be fantastic. And it feels like it has in a way. With those T20s coming up, it will be great to see some of that going into those games."
Root added that while he may not have the hitting prowess of the likes of Chris Gayle, he can score runs as quickly.
"Just because I don't hit as many sixes as others might do, I still feel I can score as quickly," he says. "I can't hit it over the stands like Chris can consistently unless there is a gale-force wind and I've got a top edge off a 95mph bowler. You have to play to your strengths and advantages. You've always got to look for ways to get better but ultimately getting the best out of yourself is the main thing.
"I am quite settled in the way that I play. Having that understanding of your own game is important. I don't hit four or five sixes every time I go out, but I like to feel I can strike at a similar sort of rate if I needed to.
"It's an area I'm always trying to get better at. If I can add that to what I've got already, I'd like to think you'll see even more improvement."