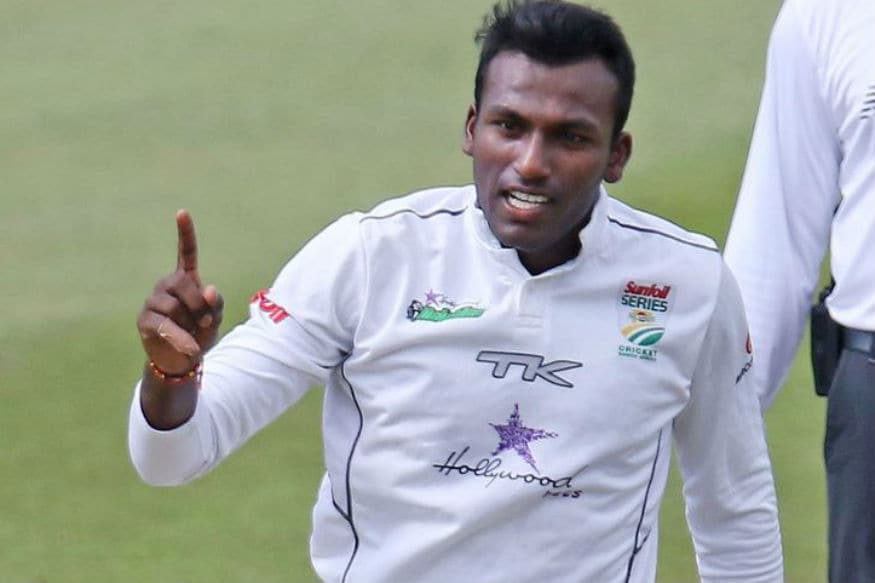 South Africa's Test squad for the series against India has quite a few new names and one of those is all-rounder Senuran Muthusamy.
Muthusamy received his maiden call-up and can contribute with both bat as well as ball.
"I am overwhelmed with the selection and all of the messages that I have received," the soft spoken Muthusamy said.
"It is the dream of any cricketer to be selected in your national test squad and I cannot wait to get to India with the team and hopefully make my debut on this tour.
"We still have the spin camp as well as the SA 'A' tour to India so there is plenty of time for me to prepare for the Test series."
The 25-year-old has already represented South Africa A in 2018. He has an impressive first class record, scoring 3375 runs at an average of 33.41 and picking 128 wickets with an average of 27.68. He is a left-handed batsman and left-arm orthodox spinner.
He represents KwaZulu-Natal in the domestic setup and CEO of KZN Cricket Heinrich Strydom said it was a proud moment for the team.
"We are extremely proud of Senuran's selection for the Proteas squad," CEO of KZN Cricket Heinrich Strydom said.
"It's the pinnacle of cricket to represent your country on the test match stage and to have Senuran join Keshav in the set-up is a testament to the strides we are making at KZN Cricket.
"We cannot wait to see how he goes and we hope that he learns as much as possible whilst being surrounded by our national squad."