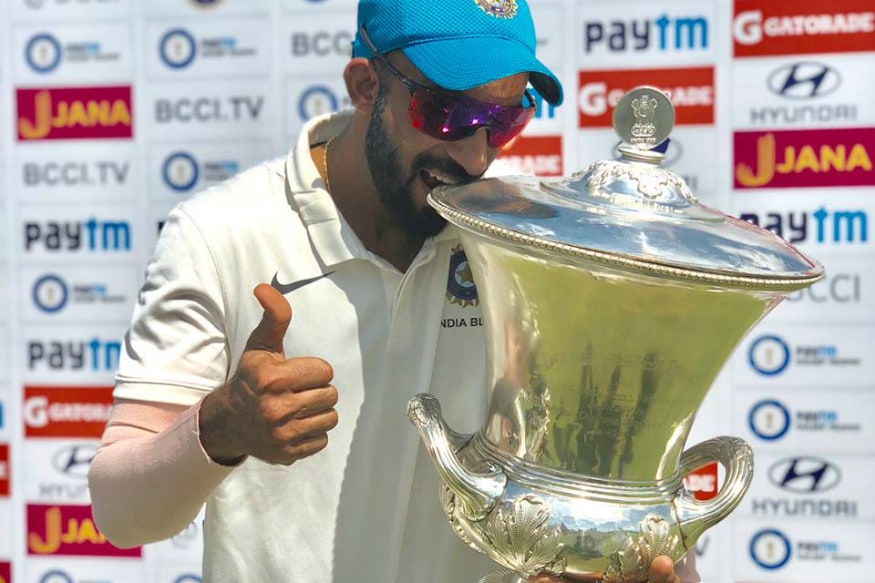 Over the last one year, Faiz Fazal led Vidarbha to a historic maiden victory in the Ranji Trophy, followed it up by winning the Irani Trophy, and placed an icing on the cake by winning the Duleep Trophy.
The 33-year-old left-handed opener was the second highest run-scorer in the Ranji, with 912 runs at an average above 70. That tally crosses 1000 if you add the Irani Trophy. Those numbers weren't enough for a selection in India or India A's tour of England, although he has the experience of playing club cricket in England over the last few summers.
Fazal, who has played one ODI for India – against Zimbabwe in 2016 when he scored an unbeaten 55 – opens up about the challenges ahead for Vidarbha, the disappointment of not being considered for selection, and more. Excerpts:
Is the pre-season build-up any different this year? You're defending champions for the first time.
As a team, we are very confident. Winning the Ranji Trophy last season was the greatest thing that's ever happened to our association. We're carrying that confidence but it's history, it's done and dusted. It's a new season now and I'm sure because we've won the Ranji Trophy, Vidarbha won't be taken lightly by any team.
We have to be more aware and play very hard cricket this season. I mentioned this last season as well, we have to play hard cricket but also very smart cricket. We have to be aware of the situations and the processes. That's the key. We don't have to keep thinking that we won the Ranji last year and be happy about it. If you want to be a great side, you have to be consistent as a team. We're prepared, it'll be a great season for us.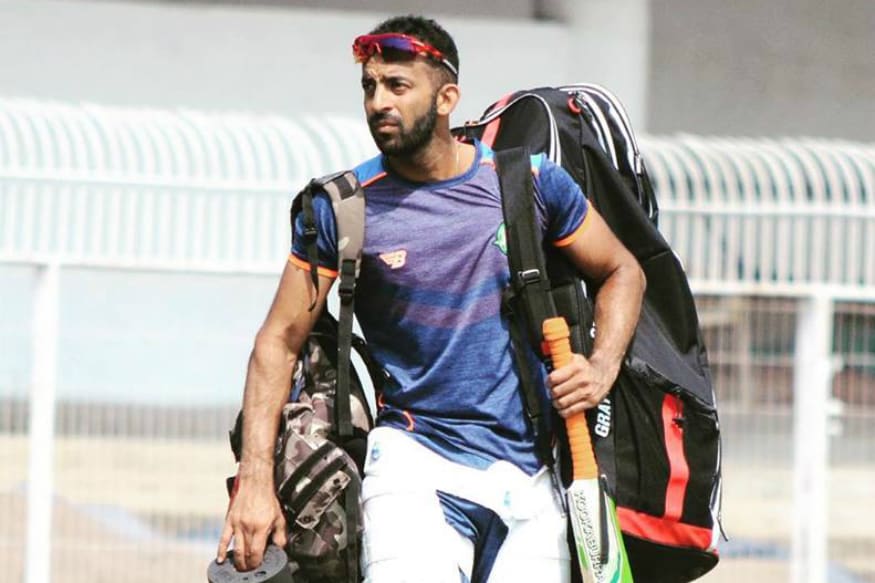 What exactly do you mean by smart cricket? Something like introducing an under-19 debutant pacer (Aditya Thakare) in the Ranji final last year?
Yes exactly. We look at the conditions, where we're playing, how the wicket is, what the weather is like. Having Chandu (Chandrakant Pandit, the coach) sir in our camp makes a lot of difference. Him and Wasim Jaffer. Their experience counts a lot. I have been learning a lot from them. That's why we played Aditya Thakare in the final game, we thought the wicket will help him and it did. He got a wicket in the first over.
It doesn't matter how you've performed in the last game. If we have four seamers on a green track and a seamer gets a five-fer, it doesn't mean he'll play the next game if the pitch is a turner. It's the same for the batsmen as well.
We expect a lot from the individuals in our team. We want each one of them to play higher cricket. That hunger should be there, to score big and get five-fers. To excel and be consistent. That's what we see in our cricketers. We don't want a player to get a 100 in one game and then wait 10 more games for another 100. We don't want that. We want players to be consistent and it should also help the team. Sometimes even a 40 or 50 can help the team majorly. That's what we're looking for. The word is characters.
Last season was like a story of the underdogs. Is the real challenge now to show that it wasn't a one-off season?
We don't want to show anyone that we're a good side. We don't want to prove to anyone. We want to prove to ourselves. We won the Ranji Trophy because we played really well. Ranji Trophy can't be won in a fluke. It's a big season and a Test match series; it's not like a T20 or a one-day series where you get lucky in a matter of a day or so. You have to play four days of hard cricket and very smart cricket. It was definitely not a fluke.
We were underdogs before the start of the season but we were an improving side. The tally of first-class matches we play is growing up. Seven of us played in the Duleep Trophy, it's the first time it has happened for Vidarbha. (Rajneesh) Gurbani is playing at a higher level, Umesh (Yadav) is playing at a higher level consistently. We're a different side now.
Vidarbha's journey over the last few years has included many professionals and roping in a coach like Pandit. The benefits seem to be showing now.
We've had very good professionals. Sairaj Bahutule, SS Das, Hemang Badani. Then came S Badrinath, Rashmi Ranjan Parida. Then Ganesh Satish, Wasim (Jaffer) bhai came. We have experienced players. I'm there. Akshay Wakhare the off-spinner is playing very quality cricket. We have a very good combination with the youngsters. In Under-19 cricket we have someone like Atharva Taide. He has done really well for India Under-19 when they went to Sri Lanka. He got two hundreds in two games. Yash Rathod, Gurbani, Aditya Sarwate... we have a very good combination and we have a very good balance.
How has it been working with Pandit?
The rapport is very consistent. I've spent a lot of time and learning a lot of things from him. Reading the situations, field placements, everything. Captaincy is mostly when we're fielding, isn't it? You don't need to teach everyone when we're batting. The situation is already there. It's mainly about the field placements and bowling changes. That's what I'm learning from him.
What's one standout thing he has infused into the side?
That hunger to win games.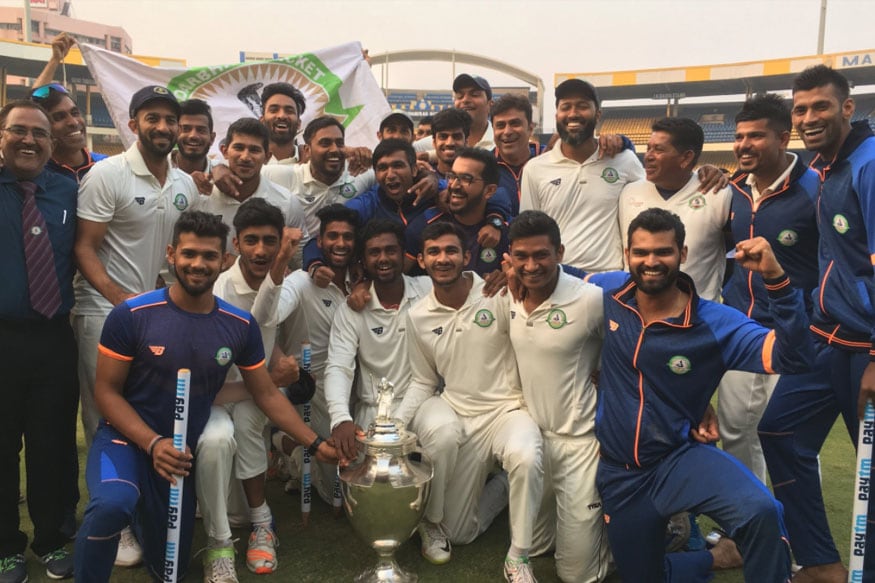 Tell us about Wasim Jaffer. He's 40 and still going strong!
For him, he's giving back to cricket. Cricket has given a lot to him, he wants to give back to the game. The game itself - for him and for me - is a big motivation. He brings a lot to the team. The experience... 200+ first-class games is massive. You can't buy that. He shares a lot. The one thing that's very good about him is he's very approachable to everyone, very friendly. Time to time he'll give you the stick also, but he's very friendly and approachable. Youngsters are very free and confident to reach him any time they want.
And now about yourself. In the last one year you've led teams to victory in Ranji, Irani and Duleep trophy.
I don't want to sound modest but it's a team effort. Team is doing well and it's just a result of playing good cricket throughout. It's the truth, I can't take all the credit. I was there to lift the trophy because the rules are like that (laughs). I played a little bit of role.
More than a little bit, I'm sure. You were the second highest run-scorer in Ranji last year. Do players from smaller states like Vidarbha always have to punch above weight to be noticed?
There's no answer to this. To be very honest I was thinking a lot about all this throughout the year. After the Ranji and Irani Trophy I was thinking a lot about this. Now I'm totally numb. I feel it's waste thinking about it. The one thing is I just want to work hard, train hard to go and perform. Performance is not in my hands, preparing myself totally is.
I have prepared really well. I go to England every year in the off-season because I'm not in the IPL. No one selects me (wry laugh). I go to England because I don't want to waste my time. I don't want to sit at home and enjoy the summer. It's better to go there and play. In Nagpur it gets really hot and then it rains. We hardly get any good practise - it gets tough to train every day in this heat. At this point of my career, it's best to go there and play every week. I play premier division there and train a lot, take care of my diet. I feel that's in my hands. I enjoy it a lot. I get a lot of time with my family, my wife and daughter. When I'm in India playing first-class cricket, the focus is not there much on the family. This is my career and if I have to perform, I have to sacrifice a few things. That's how it is.
My life is defined as - train hard in the off-season, work hard, play Ranji Trophy and repeat. Play Ranji Trophy, perform and repeat.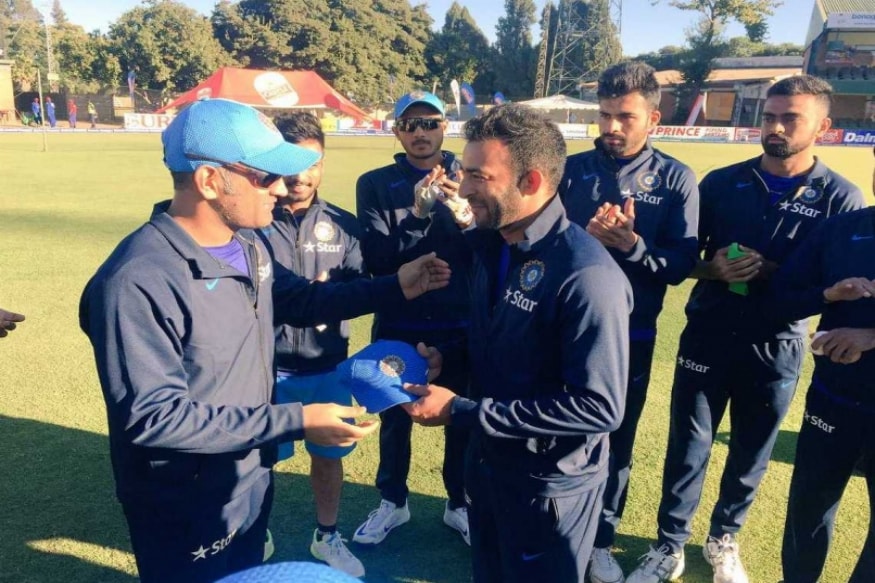 Having scored more than 900 runs in Ranji, and given your experience in England, did you feel the least you deserved was an India A selection for the England tour?
If you include the Irani Trophy I scored more than 1000 runs. I don't know. To be honest I was definitely disappointed, as a cricketer and elite professional you are disappointed. Even if you're doing a job somewhere, you're performing and don't get the rewards, you get disappointed. Until a few weeks back I was very disappointed.
But now, I've realised it's over, it's a waste thinking about it. It's a fresh season now, if I keep cribbing, it won't help me in performing in the next season. Because it keeps coming in my mind on why I wasn't selected, that's an uncontrollable thing. Selectors must have thought youngsters are doing well. And to be honest, youngsters are performing. Mayank Agarwal and Prithvi Shaw are performing, it's not like they're not performing and they're there in the side. They have the age on their side.
But I'm fit as them. I think I'm much fitter than many youngsters in the country for sure. I don't know, right now I'm not disappointed. There's nothing in my mind. Because I have to contribute to my team to win a game and that's very important.