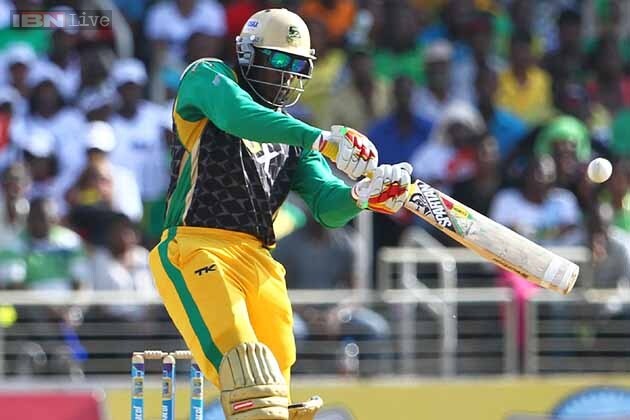 Port of Spain: The inaugural Caribbean Premier League (CPL) has been hailed by organisers and players as a "massive success". The tournament ended on Saturday night in front of a full house at the Queen's Park Oval here with the Jamaica Tallawahs crowned as the champions after beating the Guyana Amazon Warriors by seven wickets, reports CMC.
It was the culmination of 24 matches over 26 days involving six franchise teams from across the region. "We have exceeded every benchmark we set for the Caribbean Premier League when we embarked on this project," said CPL Chief Executive Damien O'Donohoe Sunday.
"By every measure there is no doubt it has been a massive success.
"For the first time in many years venues in the Caribbean have been consistently packed to the rafters and the atmosphere the fans have generated has been incredible," said O'Donohoe.
Even before a ball was bowled 37 commercial partners were on board, including nine league sponsors, an apparel partner and sponsors for each of the six franchises as well as four national tourism boards also supporting the event.
On top of that, high profile individuals from the worlds of entertainment and business also got involved and threw their weight behind the CPL with Hollywood actors Mark Wahlberg and Gerard Butler taking equity shares in the Barbados Tridents and Jamaica Tallawahs, respectively, while Sir Richard Branson's Virgin Group backed the Antigua Hawksbills.
"We have had a global audience for the action through outstanding broadcast coverage on television and radio, and the CPL has also enjoyed a significant presence on social media through Facebook, Twitter and YouTube," said O'Donohoe.
Jamaica Tallawahs captain Chris Gayle summed up the feelings of players from each of the six franchises when he said: "It has been a great tournament and I am really happy to be here at the end.
"I give thanks to the fans for turning out and supporting us. I am very happy with the CPL and hopefully next year it will be even bigger and better - and I will be here again."
Ramnaresh Sarwan, the captain of the Guyana Amazon Warriors added: "I was fortunate to play in the IPL a few years ago but I think this (CPL) is right up there and I can only see it getting bigger and better."