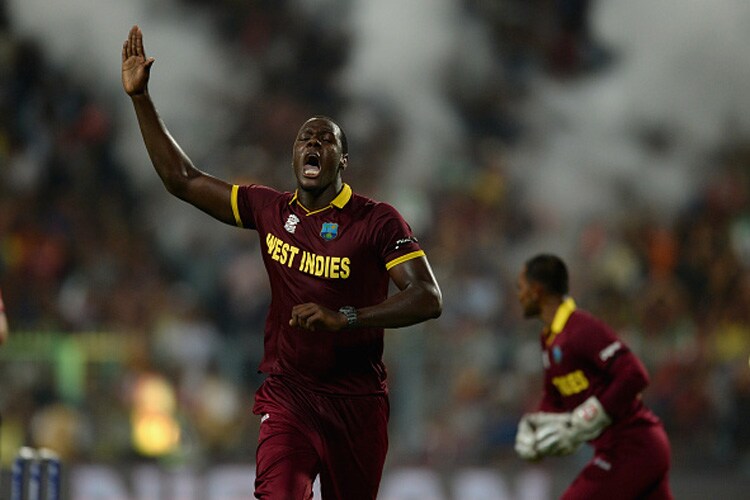 World T20 final hero Carlos Brathwaite is all set to start a new innings in his career when he captains his team for the first time in the upcoming T20Is against India.
With Darren Sammy overlooked, Brathwaite has been given the reins, and it will be interesting to see what personality he brings to the job, starting with the two T20I matches in Florida.
Having beaten India in a tense World T20 semifinal, there will be a bit of "We need to get back at them" feeling in the Indian squad, making the two T20 matches a little more interesting.
"From all reports, CPL had a fantastic ovation and it was well-received," Brathwaite told reporters when asked about what he expects from the two matches in Florida.
"And I hope this is the start of big things. We are next-door neighbours and the US is a powerhouse so let's see how it goes. We are testing the waters a bit, hopefully it goes well and hopefully this is the first of many in the USA."
Support, first of all, if there will be enough at all, and if there is, who the majority of them will be rooting for, is another poser going into the two-match series.
"It's funny because the US has a lot of Caribbean supporters and I think a few Caribbean people who used to like cricket, but probably don't follow it anymore would love to come out and enjoy some games in the US," Brathwaite said.
"Whether they will be supporting West Indies or India I don't know, but I think it will be a very good spectacle."