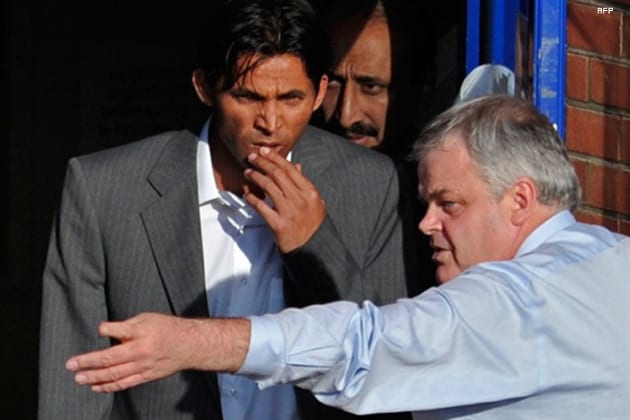 Lausanne: The Court of Arbitration for Sport on Thursday kicked off an appeal hearing where Pakistan cricketer Mohammad Asif hopes to overturn a ban imposed for spot-fixing. Matthieu Reeb, head of the Swiss-based tribunal, said the hearing was due to end at 6:00 pm local time, and that fast bowler Asif was there in person to fight his case. On Friday, Pakistan captain Salman Butt is due to attend a CAS appeal hearing on his own ban.
The court is not expected to issue a ruling in their case this week. Butt, Asif and fellow fast bowler Mohammad Aamer were banned by the International Cricket Council (ICC) for contriving to bowl deliberate no-balls during the Lord's Test between Pakistan and England in August 2010. Butt was banned for 10 years, with five suspended, Asif for seven years with two suspended and the then teenager Aamer for five years.
The trio were also jailed by a British court over the scandal in November 2011. All three were released last year after completing half of their sentences. Aamer, now 20, decided not to pursue his appeal at CAS, after pleading guilty to the charges in Britain. "It's a high-profile case of two world-class players with the whole cricket world focused on it and we will fight to get the ban overturned," Asif's lawyer Ravi Sukul told AFP from London earlier this week.
"Asif was a terrific bowler and it was terribly unfortunate that a bowler of his class suffered this, but we will try our best to get this ban overturned and Asif is in high spirits. "Asif, 30, played 23 Tests and 38 one-day internationals and was regarded as one of the best new-ball bowlers in the world. Butt, 28, was made Test captain on that fateful tour of England, and Aamer was regarded as the fastest emerging bowler in the world.