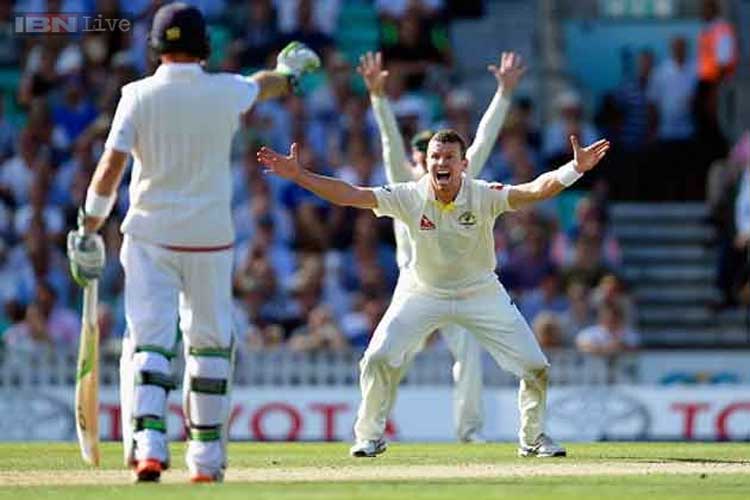 Londo: Centurion Steve Smith praised Australia's bowlers after they reduced England to 107 for eight in the first innings to set up a victory bid in the fifth and final Ashes Test on Friday.
Smith made a patient 143 to lead his team to 481 all out before England collapsed, losing seven wickets in the final session on the second day to give Australia an excellent chance of claiming a consolation win having already lost the series.
"That's the best we've bowled all series, we created pressure, made them earn their runs and got eight wickets so it speaks for itself," Smith told Sky Sports.
"There's enough there in the wicket if you hit the right spot."
Smith's six-hour knock provided the backbone of Australia's total, signalling a return to form for the prolific right-hander who has struggled in the last two matches.
"I was disappointed not to get more runs in the third and fourth tests but pleased to get some today," he said.
"You can leave balls on length here, I couldn't get in a real rhythm for my first 20 runs but the more time you spend out there, it gets easier. It was part of my game plan to wait for balls to hit."
Fast bowler Steven Finn admitted England had not played well enough.
"We're disappointed, we've had a very poor day," he said. "Australia batted well then showed us how to bowl.
"It's not a 107 for eight pitch. It's a good wicket but Australia have got more out of it than we did. We didn't bowl well. We have to fight tomorrow."
England are 3-1 up in the series.