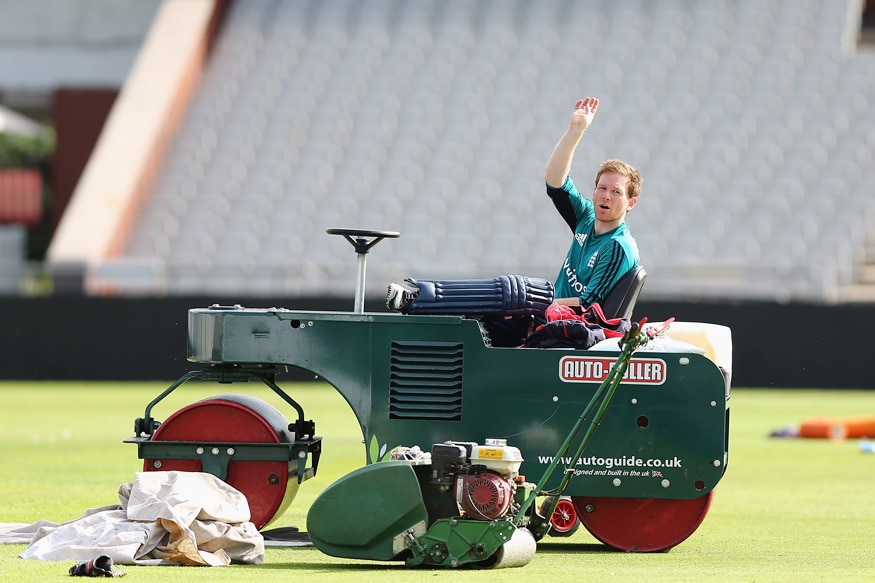 Pune: The challenge of beating India at their home soil in the three-match ODI series beginning here on Sunday was huge but not insurmountable, said visiting team skipper Eoin Morgan on Saturday.
"The challenge of winning in India is huge, (but) it is one that's not impossible, it has happened recently. South Africa turned India over, New Zealand pushed them close," said the Irish-born Morgan at the pre-match press conference.
He was referring to South Africa's 3-2 ODI series win in 2015 and New Zealand's 2-3 loss against India last year.
"One of the biggest challenges here is adapting to conditions," Morgan added.
Morgan said the experience of having played in India ten months ago in the World T20 Championships and entering the final was a confidence booster.
"I think the thing that we draw from it is the confidence in knowing that we have played in these conditions before," said Morgan.
He did not want to read too much into the Test series defeat orchestrated by India's spin twins Ravichandran Ashwin and Ravindra Jadeja who are both in the ODI squad.
"It's always going to be a challenge. It's like coming to England and facing swing bowling. Playing anybody in their home conditions is a challenge and how you adapt to that and how you negotiate that I think can determine where a game is won or lost.
"I have no input in the red-ball stuff. I know they tried hard and gave it all they had," he said.
Morgan said he wanted to describe his team as a unit which preferred to play in its own way rather than calling it fearless, as mentioned by Indian skipper Virat Kohli in his media conference.
"I would not say fearless, I would just like to think we like to play in our own way. The players that we have are very outgoing, very expansive and very explosive, and can stick to their natural game which is quite an aggressive game.
"Trying to be somebody else or trying to be a different team does not work for us. We try to be ourselves and be comfortable within our skins, and I think that has worked," said the visiting skipper.
Morgan said his team's batting was strong.
"For the last couple of years, our batting unit as a whole has been extremely strong. It would not say it's well set, but it is a very difficult unit to get into. Everybody has performed at some stage over the last two years, and when they have done, they've contributed in series wins, majority of the time, particularly the batters."
The good show of Sam Billings and Jonny Bairstow in the two warm-up games in Mumbai also pleased the England captain.
"It's great that they are in form and it gives us a wide selection option to choose from," he said.