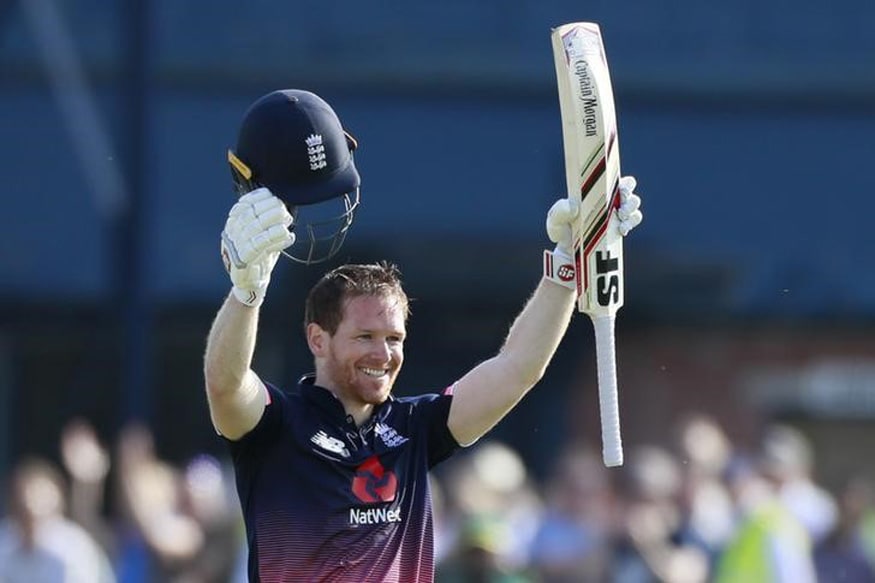 London: The series against South Africa may not have ended on a high but England captain Eoin Morgan insists his side will not let its confidence drop as it prepares to launch its ICC Champions Trophy campaign here on Thursday.
Following victories at Headingley and the Rose Bowl to secure a series victory, England suffered a dramatic batting collapse in the third and final One-Day International at Lords, reduced to 20 for six after just five overs before being bowled out for 153 as South Africa prevailed by seven wickets.
Defeat came just three days before England opens the Champions Trophy against Bangladesh at The Oval, with Morgans men favourites to lift the trophy come June 18 a victory that would mark the side's first world ICC 50-over title.
"Monday was a nice reminder of how anything can happen in one-day cricket," said Morgan, who collected the player of the series award.
"We played some fantastic cricket throughout the series with a lot of positives coming out of it, but it was still a gentle reminder that cricket is a funny old game.
"Its probably been our biggest blip over the last couple of years, but certainly it was the first hour that caused all the damage.
"Its not a huge concern to us going into the tournament. A lot of the performances that we have put together as a team over the last couple of years have been formidable against some very strong sides, so were looking forward to it as much as anybody.
"Beating South Africa is a huge confidence boost for us. Competing and beating South Africa and the other positives we got out of it and the performances of our key players were great.
"Ben Stokes coming out and scoring a big hundred, and Moeen Ali with a huge contribution as an all-rounder, and ultimately playing in such a close game at the Rose Bowl and getting over the line in a game we shouldnt have won was a massive positive," said Morgan, listing out the positives from the series.
First Published: May 31, 2017, 8:11 PM IST