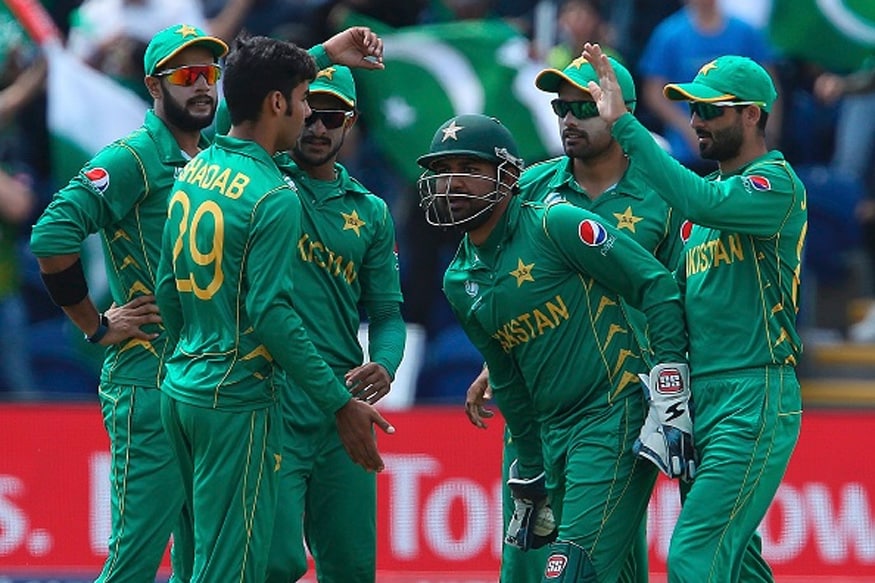 Cardiff: Pakistan Sarfraz Ahmed has credited the support staff for keeping the team in good spirits after heavy loss against India, following which the side staged a sensational turnaround to reach the Champions Trophy final.
"Credit goes to the bowlers. We really bowled well. Mohammad Amir did not play but Rumman Raees came and bowled really well," said Sarfraz after Pakistan stunned England in the first semifinal here on Wednesday.
What led to the turnaround after the India game? "After India, every game was a knockout game, I said to the players to just play your game. The team management also kept motivating us," he said.
Also Read: Pakistan Stun Favourites England to Reach Champions Trophy Final
Asked about a possible re-match in the final on Sunday, Sarfraz said: "Both teams (India and Bangladesh) are playing well, so we will play whoever gets through."
He was all praise for pacer Hasan Ali, who took a three wicket haul for the third time in a row.
"He's very impressive, hopefully he will do that in the final;. Whenever he comes on he's getting wickets."
England captain Eoin Morgan said his team did not simply adapt to the conditions.
Also Read: Eng vs Pak - Star of the Match - Hasan Ali
"We did not adapt to conditions. Pakistan outplayed us. It was a used pitch but you should be able to play on all kinds of surface at this level.
"Pakistan did that well and played better. We did prepare, Pakistan bowled well but we didn't adjust and 200 isn't competitive, 250-270 would be a good score."
Whether used pitch was a factor in the unexpected loss, Morgan said: "It's a test... There wasn't too much wrong. We bowled okay but 200 was well under par.
"We continue to learn, everything we did was calculated, but Pakistan had played on the wicket previously and that helped. You have to adapt in knockout cricket, so it's an important lesson."