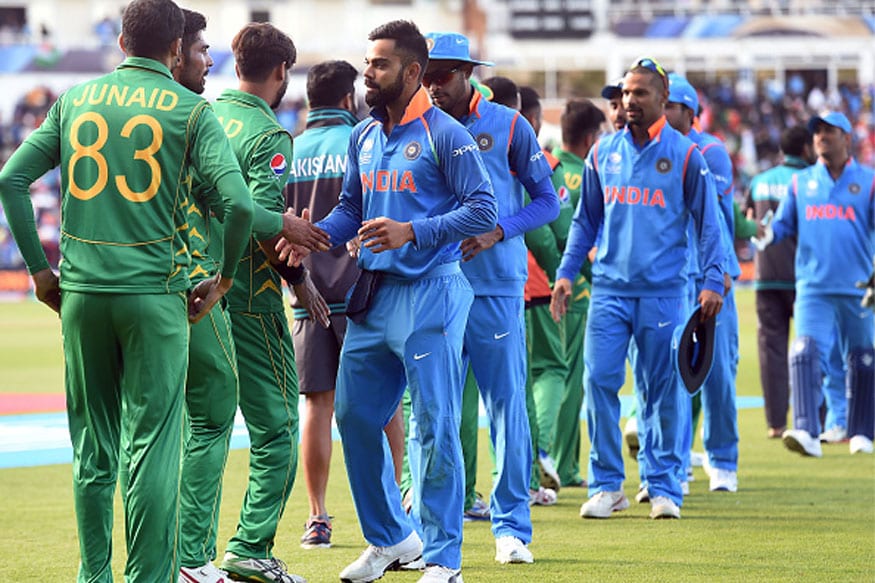 After being drubbed by India in the first match of the Champions Trophy, who would have given Pakistan any chance to make it to the final? The team looked so bereft of class and experience that even a semi-final place looked far-fetched.
But here they are, in the final against all odds set up by bookmakers and the prognostications of pundits. Even more astonishingly, Pakistan meet India in Sunday's game. It's almost as if providence has been at play to provide a dream finale to the Champions Trophy.
The sense of anticipation for this clash has grown exponentially after India's resounding win over Bangladesh in the second semi-final and there is little doubt that cricket fever will reach a crescendo in the sub-continent on Sunday.
I firmly believe that India versus Pakistan cricket – in any format – far exceeds the allure of the Ashes despite the latter's longer legacy value. For geo-political reasons, an Indo-Pak cricket match has a flavour all its own.
Almost two billion people – on either side of the border – are cricket obsessed. It's a quasi religion in India and Pakistan. When the two countries play each other, it acquires a blockbuster dimension that finds few parallels in any sport.
Passions and emotions run high, defeat is unpalatable to either country. In a sense, an Indo-Pak cricket match goes beyond just sport. At its core, though, I think cricket allows relief from the tedium of non-stop hostility and an opportunity to reassess prospects of peace.
I won't dwell on the political aspects of India-Pakistan cricket and turn my attention to the prospects of the two teams for Sunday's final, their relative strengths, which right now is germane to the issue.
On paper and current form, India start as clear favourites. The passage into the final has been majestic, even allowing for the hiccup against Sri Lanka. Indeed, I think India raised the tempo and intensity of their performance after that setback.
South Africa – no.1 in the ICC rankings – were stymied by excellent bowling and fielding which allowed them little room to manouvre and made India's run chase comfortable. In the semi-final, Bangladesh were simply massacred.
India's top order has been in scintillating form, so much so that Yuvraj Singh, M S Dhoni and Kedar Jadhav have had little batting to do. But equally, if not more, relevant has been the bowling. Pacers and seamers alike have been quite superb.
One can't ignore Virat Kohli's role as captain. He's been aggressive, relentless and ruthless in his pursuit of excellence. There's a palpable ambition and hunger to win every match, and every phase within it. To put it simply, the Indian team is like a pack of wolves out for the kill.
Unlike India, Pakistan have been a trifle lucky to make the cut. After the disastrous opening match, the D/L method helped them get past South Africa, though it must be said they were strongly placed to win when the rains came.
In the crucial final league match, Sri Lanka's profligate fielding helped Pakistan stay alive in the tournament. It was almost comical to see both teams blundering along, but in the end, butter-fingered Sri Lanka dropped one catch too many and were bumped off.
In the semi-final against England, though, it was an altogether different Pakistan side that took the field. The bowling was superb, with young Hasan Ali announcing himself as the best pace bowler in the tournament, the fielding had improved dramatically and the top order batting looked both solid and strokeful.
Pakistan's progress should alert India of the lurking danger. This has been a tournament of several twists and turns. Turnarounds and upsets are also not unknown in sport. They can't afford to drop their guard.
To put it in cricketing terms, they cannot take their eyes off the ball!