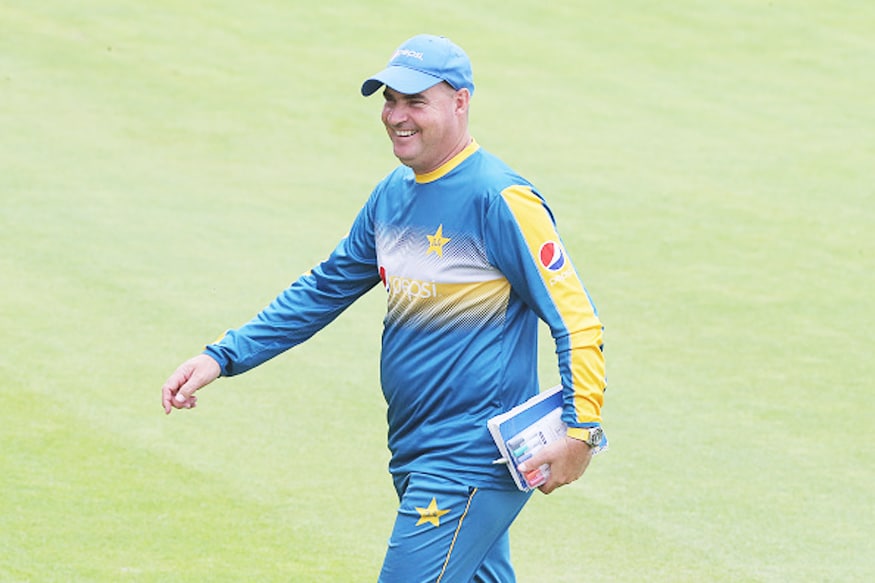 The Pakistan Cricket Board (PCB) will review the performance of national team head coach Mickey Arthur and support staff after the ongoing ICC Champions Trophy.
PCB chairman Shaharyar Khan has indicated in an interview that the performance of the coaches and support staff would be scrutinised by a committee which will submit its report to the
board of governors after the Champions Trophy.
"It is a wrong impression that we have formed another committee to probe Pakistan's defeat to India. That is not the case. Before the Champions Trophy I had already formed this
committee to look into the performance of the team's support staff," Shaharyar said.
He said the committee included former Test players Mudassar Nazar and Haroon Rasheed, who are already working in senior positions in the Board.
"Win and loss are part of the sport and no panic button is being pressed because of the defeat to India. But this committee has been asked to talk to the players and support
staff and gather feedback on their performances. We have been observing things and have got information from our managers," he said.
Shaharyar said although there was concern over the inconsistent batting performances of the team but otherwise the feedback about batting coach Grant Flower and even trainer Grant Ludon was good.
"Everyone we have spoken to says the batting coach is doing well. But obviously he has been there for nearly four years and we want to see more results," he said.
Shaharyar also noted that contracts of some of the support staff were due for reviews after the tournament.