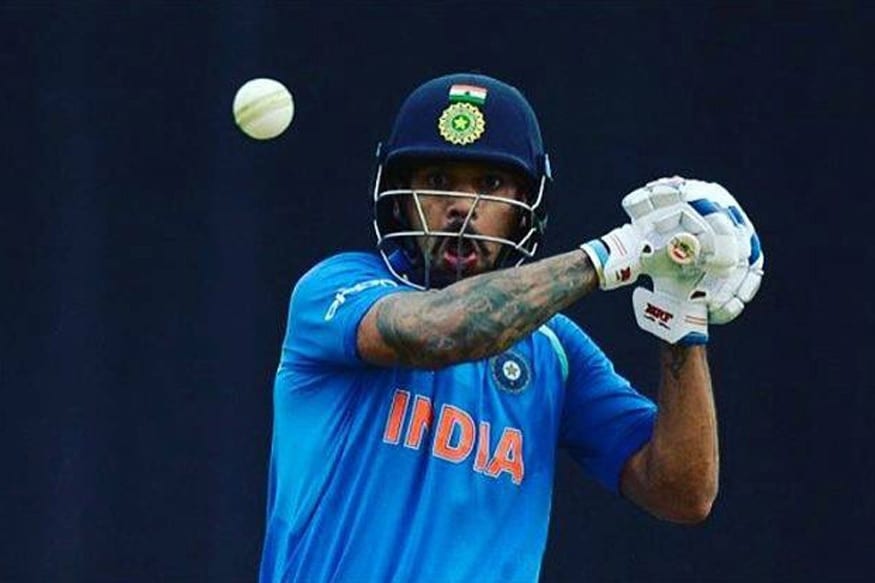 New Delhi: India playing Pakistan on the cricket field is a sight to behold. And while one would think that it is only the fans who love the livewire atmosphere, the reality is that the players enjoy it just as much. While fans wait with bated breath for the high-intensity clash on June 4, even India opener Shikhar Dhawan is counting the day before the two teams clash at Edgbaston.
Taking to Twitter, Dhawan wrote: "Eyes all set on d ball...cant wait for d big match on 4th..😊👍🏼💪🏼🙏🏼."
Eyes all set on d ball...cant wait for d big match on 4th..😊👍🏼💪🏼🙏🏼 pic.twitter.com/JCO3V5a1et

— Shikhar Dhawan (@SDhawan25) June 1, 2017
Even though the rivalry between the two teams is legendary, they don't meet expect in multilateral events (ICC and ACC tournaments) due to the cross-border tension.
The Indian government has made it clear that bilateral cricketing activities cannot take place between the two teams in the present circumstance.
Earlier, former Pakistan captain Shahid Afridi had said that he was all excited and looking forward to this season's first India-Pakistan clash, as the arch rivals are set to lock horns at Edgbaston.
Unlike the ICC World Cup and the WT20, where Pakistan is yet to register a victory over India, the green brigade has two triumphs against the 'Men in Blue' in the Champions Trophy.
"The Champions Trophy is the only ICC event where Pakistan have had successes against India. We won the 2004 match at Edgbaston and then the 2009 match at Centurion. I hope the Men in Green deliver a rousing performance at Edgbaston to improve their record against India in global events," Afridi said in an exclusive column for the International Cricket Council.