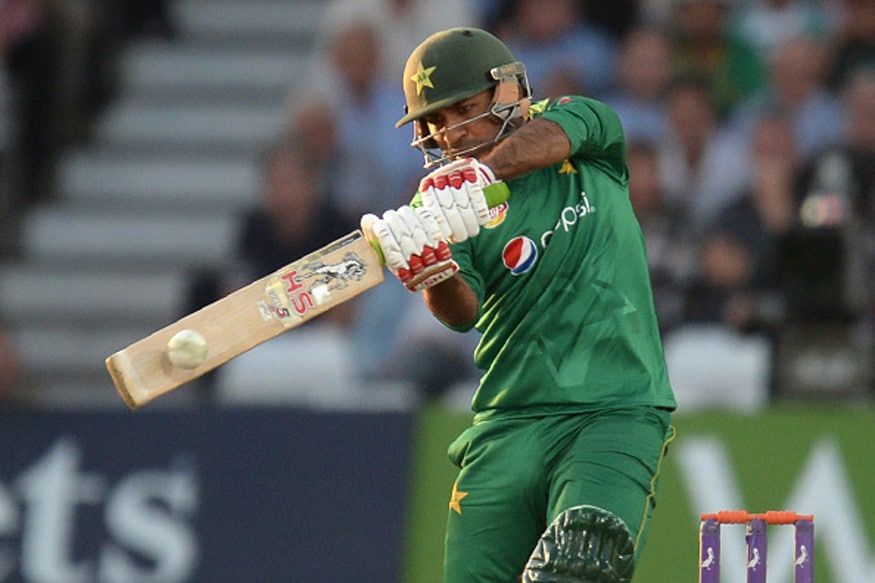 Birmingham: Pakistan captain Sarfraz Ahmed is confident that his team will be able to maintain their superior record in the Champions Trophy against arch-rivals India as they gear up for a showdown on June 4.

Unlike ICC World Cup and T20, Pakistan have a positive record against India in the competition winning two and losing one of their previous meetings.

"We have a better record against India in the Champions Trophy, not in other competitions. We are looking to maintain that against them and its very exciting," he said at his pre-tournament press conference.

And while that game may be particularly special for the fans back home, Sarfraz is adamant his side will take its preparations one day, and one game, at a time.


"We have nothing to lose, we just want to play our natural game. We have just played a very good series in the West Indies, where the players performed very well.


"We are very hopeful of playing well in this tournament and we want to win it. It is a very exciting time for us, there have been a lot of practice sessions at Edgbaston and we are ready to play," he said.

He said the team has rectified the mistakes it made in the West Indies.

"Against the West Indies, we had a big fielding improvement, there were one or two dropped catches but it was an improvement so we are happy with that."

He promised to play free cricket in the tournament.

"We don't see us as having a surprise element, we want to come here and play free cricket, starting against India. We are taking matches one by one and the Pakistan team is hopeful of building some confidence starting in the warm-up matches."

Sarfraz also praised Bangladesh, with the two teams set to meet here for a warm-up match here tomorrow.

Sixth-ranked Bangladesh are playing their first Champions Trophy since 2006 and currently sit higher than Pakistan in the rankings, with Sarfraz admitting he has been impressed by Bangladesh over the last 18 months.

"Over the past one-and-a-half years, Bangladesh has performed very well," he said.

"The warm-up game is a good opportunity for both teams before the Champions Trophy. Both teams want to win so its a good practice match to have.

"Over the past few years theyve done well and well see its batsmen, like Tamim Iqbal, if we play in the semi-finals."

Having taken over captaincy only in February, this marks the first major tournament at the helm for Sarfraz.

He boasts a positive record so far, winning three of his four matches as captain, coming from behind to secure his first series win as skipper in the West Indies.

"This is my first major tournament as captain, I'm definitely very hopeful and excited about the competition.

"My aim is to play my own game, to not play under pressure and to just play as I do in domestic cricket," he added.

First Published: May 26, 2017, 8:54 PM IST