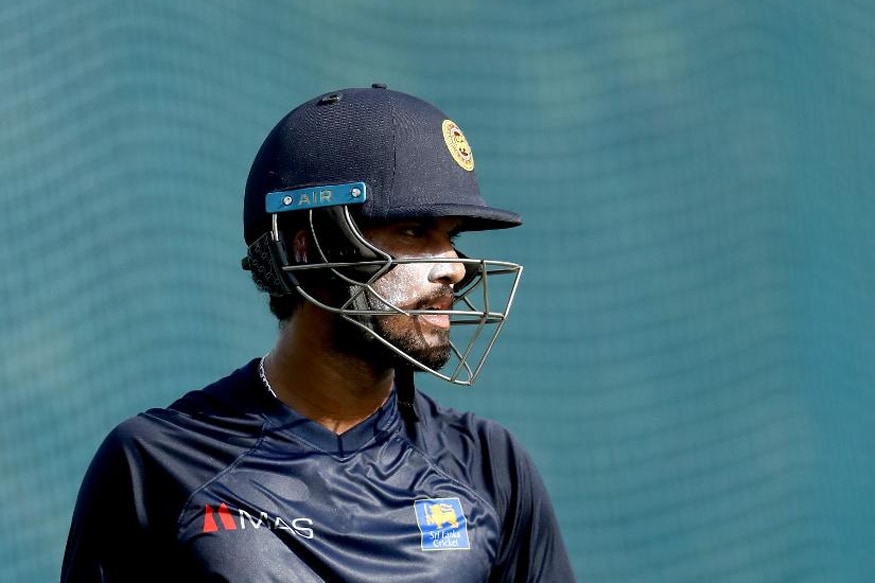 Dinesh Chandimal is likely to get a reprieve from Sri Lanka's cricket administrators after they said that further sanctions are unlikely as the Sri Lankan skipper did not intentionally tamper the ball.
Sports Minister Faiszer Mustapha, who is currently supervising the functioning of Sri Lanka cricket, said that ICC's sanctions were sufficient but he was 'disturbed' by the team's decision to delay play against West Indies in the St.Lucia Test.
"Sri Lanka Cricket and the ministry of sports worked on the premise that Chandimal was innocent, as you know, when there is adjudication, we have to respect it. Chandimal had allegations made against him, and there was due process. There was a certain order. We appealed against it, and we respect the decision," Mustapha was quoted as saying by ESPNCricinfo.
"I met the team and have told them that I am disturbed by the decision of them not going into the field, but because of the camaraderie in this team, and the love that everyone had for Chandimal, they acted emotionally. We also have to think of what kind of mental state they would have had on the field, if they had gone on at the time. They are also people, and a team is like a family. But we have to accept that they did was wrong. At no point can we suggest that they did the right thing there. So the case we will make [to the ICC] is that, yes we were emotional and we acted wrongly. But please also think about what kind of mentality we were in when you make the decision," the Sports Minister further added.
Chandimal also pleaded innocent, saying he never intended to tamper the ball.
"My aim was not to tamper, and that's why I appealed against the ICC. I know - and my team-mates know - that I didn't do anything wrong. I can't control the fact that the ICC has imposed a punishment. So I have to accept that, and play when I next get the chance," he had said after the ball-tampering incident.
Chandimal had to sit out of the final Test against West Indies in Barbados after being suspended for ball tampering. He is likely to face further punishment from the ICC after accepting to a Level 3 charge that of bringing the game into disrepute. Head coach Chandika Hathurusingha and manager Asanka Gurusinha are also facing penalties for their role in holding up play for two hours on the third day of the second Test in St. Lucia.