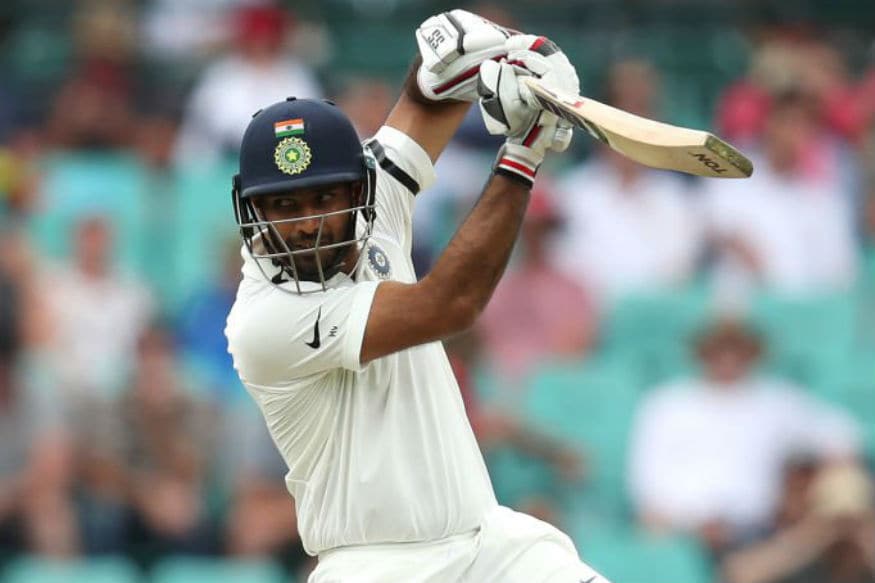 India batsman Hanuma Vihari believes not putting undue pressure on himself helped him during the two-test series in the West Indies, where he scored two fifties and a hundred as the visitors won the series 2-0.
"Skillset - I have adjusted a few things, but it's more in the mindset. Now I play with a mindset where I don't put undue pressure on myself - that I have to survive in the team and perform to survive," Vihari told The Cricket Monthly.
"I go out there, read the situation and play according to it. I changed my mindset completely in the West Indies series. I went out there and didn't care about my position.
"There's a lot of competition to get into the Indian side and then survive there. However long you have, it's not permanent. Just enjoy the journey - that's the mindset I have now."
Vihari also credits the third unofficial Test between India A and West Indies A prior to the Test series as one that helped turn his tour around, as he didn't get many runs in the first two four-day games.
"Honestly, I was a little concerned. You want to be in a good frame of mind before a Test series. I didn't get runs in the first two Tests [with the A team].
"Third game I was really determined to get runs and I focused to get a fifty and hundred. That set a good platform for me for the Test series. That game really turned my tour altogether.
"Suddenly I was hitting the ball well. So being on the A tour and getting runs is also important. I understood where I was going wrong and corrected that. I was in a really good frame of mind."
Vihari's Test career is only 6 matches old but his batting has drawn praise from India skipper Virat Kohli himself.
The Hyderabad batsman has had to adapt quickly to the demands of international cricket quickly though, adding that the skillsets of players at international levels cannot be compared to domestic cricket.
"The skillsets I faced, especially Anderson and Roach, are far superior than what I've been facing in domestic cricket.
"Obviously you expect that in international cricket, and they're senior bowlers who have taken lots of wickets. And in their home conditions as well.
"They know their conditions. The only thing I can do is see what I can do in my game to tackle those spells or those conditions."
Vihari made his Test debut in England and admits that his first tour taught him a lot about what to expect at the highest level of the game.
"Especially after the tour of Australia, I felt like I learnt a lot as a player. I understood what it takes to achieve at the international level.
"The amount of intensity is not comparable. In domestic cricket you don't get anywhere near the intensity of international level." ​