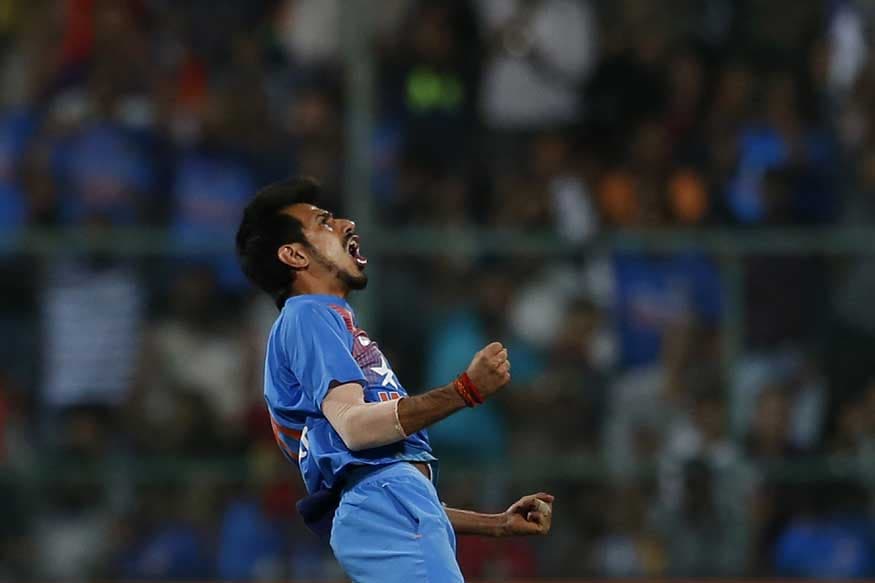 New Zealand produced a stunning all-round show as they beat India by 40 runs in the second T20I at the Saurashtra Cricket Association stadium in Rajkot on Saturday.

Colin Munro struck as majestic century for the visitors while pacer Trent Boult picked up four wickets as the Kiwis levelled the three-match series 1-1, with the third match to be played in Thiruvananthapuram on November 7.

Spinner Ish Sodhi too has been impressive, recording figures of 4/25 and 1/25 in the two matches so far, however, off the field, the Kiwi hasn't been as impressive on the chess board.

He challenged Yuzvendra Chahal, who is a junior chess champion and has represented India at the youth level, to a game of chess and was hammered in the two games.


Hard luck my brother 😋 @ish_sodhi #betterlucknexttime😂 pic.twitter.com/XzimLDwKT3

— yuZvendra Chahal23 (@yuzi_chahal) November 5, 2017



After being checkmate in the first match, Sodhi challenged Chahal to a second game on the flight and was beaten there as well.


Rematch has already happend... fair to say, chess champion for a reason 😂😂 @yuzi_chahal #toogood pic.twitter.com/8cHxbFoXGy

— Ish Sodhi (@ish_sodhi) November 5, 2017



"We found out Chahal was an Indian chess champion when he was younger so I talked to him about it and kind of challenged him. It hasn't really worked out in my favour so far," Sodhi was quoted as saying by stuff.co.nz.

"We played two games and it's fair to say he hammered me. I didn't expect him to be as cunning as what he was. I was always on the defensive. It was pretty funny for everyone." Sodhi added


First Published: November 6, 2017, 4:24 PM IST