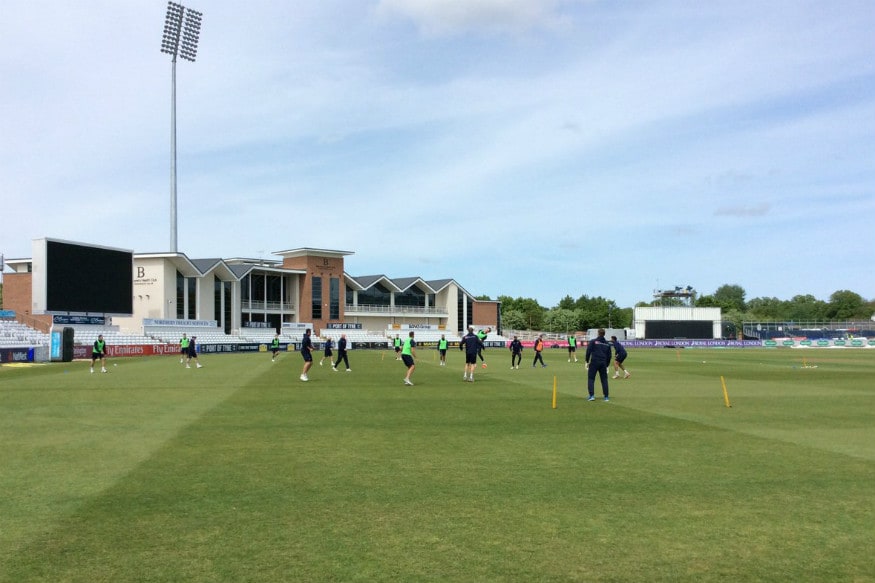 The Riverside stadium at Chester-le-Street in Durham will host its first ICC World Cup game when Sri Lanka take on South Africa on Friday (June 28). Clear and sunny skies will welcome both teams in Durham on game day.
It will be a bright day at Chester-le-Street with temperature hovering around 19 degrees. Rain should be a non-entity, so we should get a full game in.
Clear skies will be good news for Sri Lanka, who have already had a couple of games washedout in this World Cup due to rain. Even their game against Afghanistan was affected by rain in Cardiff but the 1996 champions managed to secure a win in that game.
South Africa also had to suffer because of rain with their game against West Indies getting washedout. League stages in the World Cup don't have any reserve days and both teams get a point each if the match is rained-out.
The day will start off being a little cloudy with temperatures around 15 degrees but by noon Chester-le-Street should be absolutely clear and bathed in sunshine.
Sri Lanka will hope to play a full game against South Africa because they need to win to keep their hopes of qualifying for the semis alive.