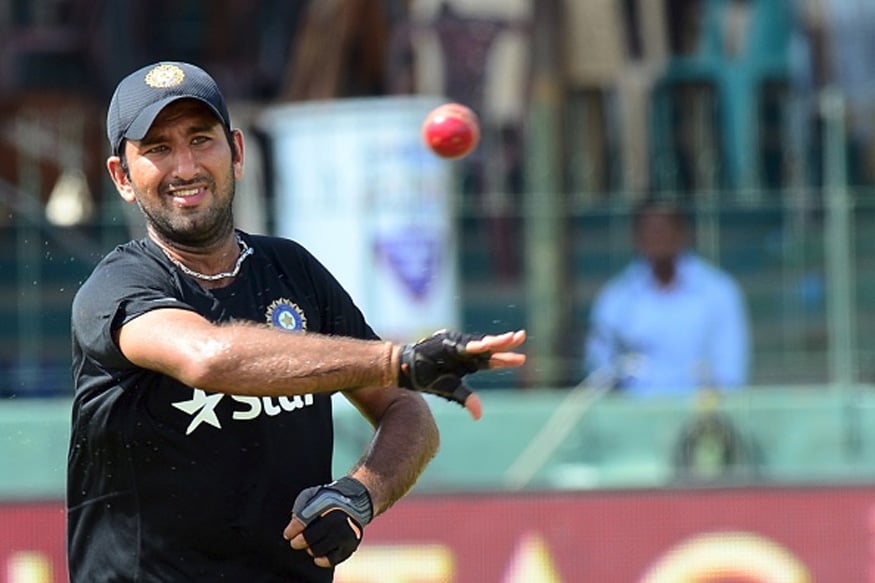 New Delhi: In a fun interview with teammate Ajinkya Rahane, Cheteshwar Pujara has revealed that he is learning the art of sledging to help the tired bowlers in the team when they bowl their hearts out on lifeless tracks. But being the gentleman he is, Pujara was quick to reiterate that sledging should not get personal.
"I am still learning the art of sledging. Sledging is something which has to be done if the need arises because at times the bowlers do need some help, but it can't be personal. So, if we can help as fielders and talk to the batsmen, then a little bit of sledging… At some stage, you do need to sledge," he said.
#TeamIndia batsmen @ajinkyarahane88 & @cheteshwar1 in conversation after the 2nd Test win - by @28anand https://t.co/XCAkPMjj2W… #SLvIND

— BCCI (@BCCI) August 8, 2017
Earlier, skipper Virat Kohli hailed Pujara as one of India's best batsmen. "Pujara and Ajinkya are our two best Test batsmen, especially in the middle order. They've been doing so well consistently. Pujara, I would give him more credit because he only plays one format for India. And to be able to have that hunger and passion day in day out, working hard on his game, coming out and having those consistent performances takes a lot of mental strength," Kohli said.
"And he's a guy with a lot of mental strength. He obviously has the game. He knows how to score runs, which is the most important thing. He has evolved massively as a cricketer since then.
"All of us have, but Pujara's game has gone to another level. If you see last season, continuing now, he's got about 1500 runs which is outstanding. All credit goes to how hard he's works on the game, and how he thinks about his game as well," he added.